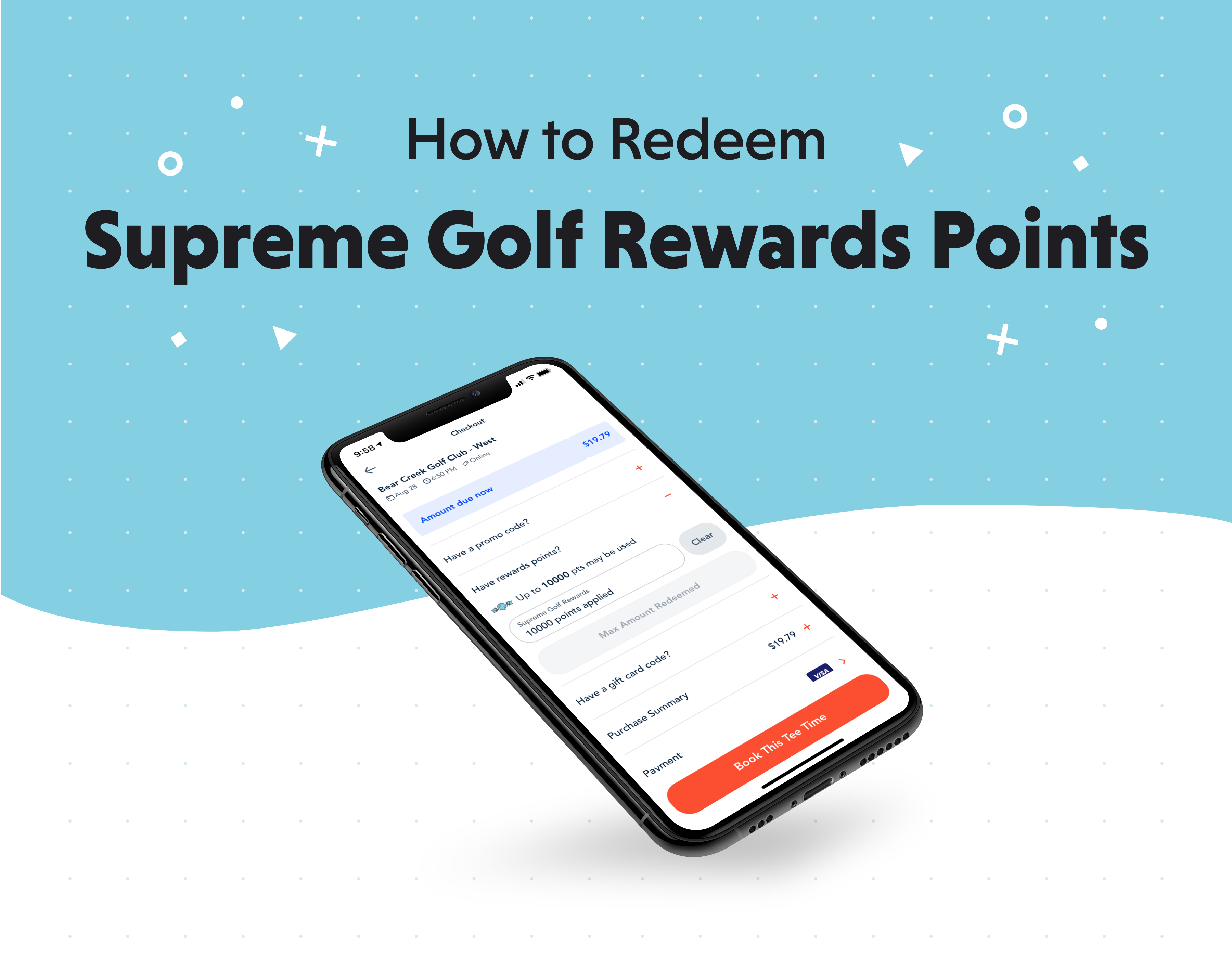 28 Aug

How To Redeem Supreme Golf Reward Points

With the exciting launch of our rewards program, we wanted to dedicate a post to a quick how-to on redeeming these points and where to do so on our site & app.

After the launch of our Rewards Program, customers were automatically put into Rewards Tiers based on their booking history. For more information on Rewards Tiers, please see this blog post: https://bit.ly/34EJZZm

Supreme Golf Rewards Points are earned on every booking made on Supreme Golf and then these points are redeemed for money off of rounds upon check-out. Please note: bookings done on our partner providers' websites do not count for Rewards Points Additionally,. 1,000 points are equivalent to $1.

After you've selected your tee time, you'll navigate over to the field labeled "Supreme Rewards," and that's where you can redeem your points. You have the option of redeeming a set amount, or the maximum points you have as it pertains to the cost of the tee time. Please keep in mind, the number of points redeemed cannot exceed the total cost of the round.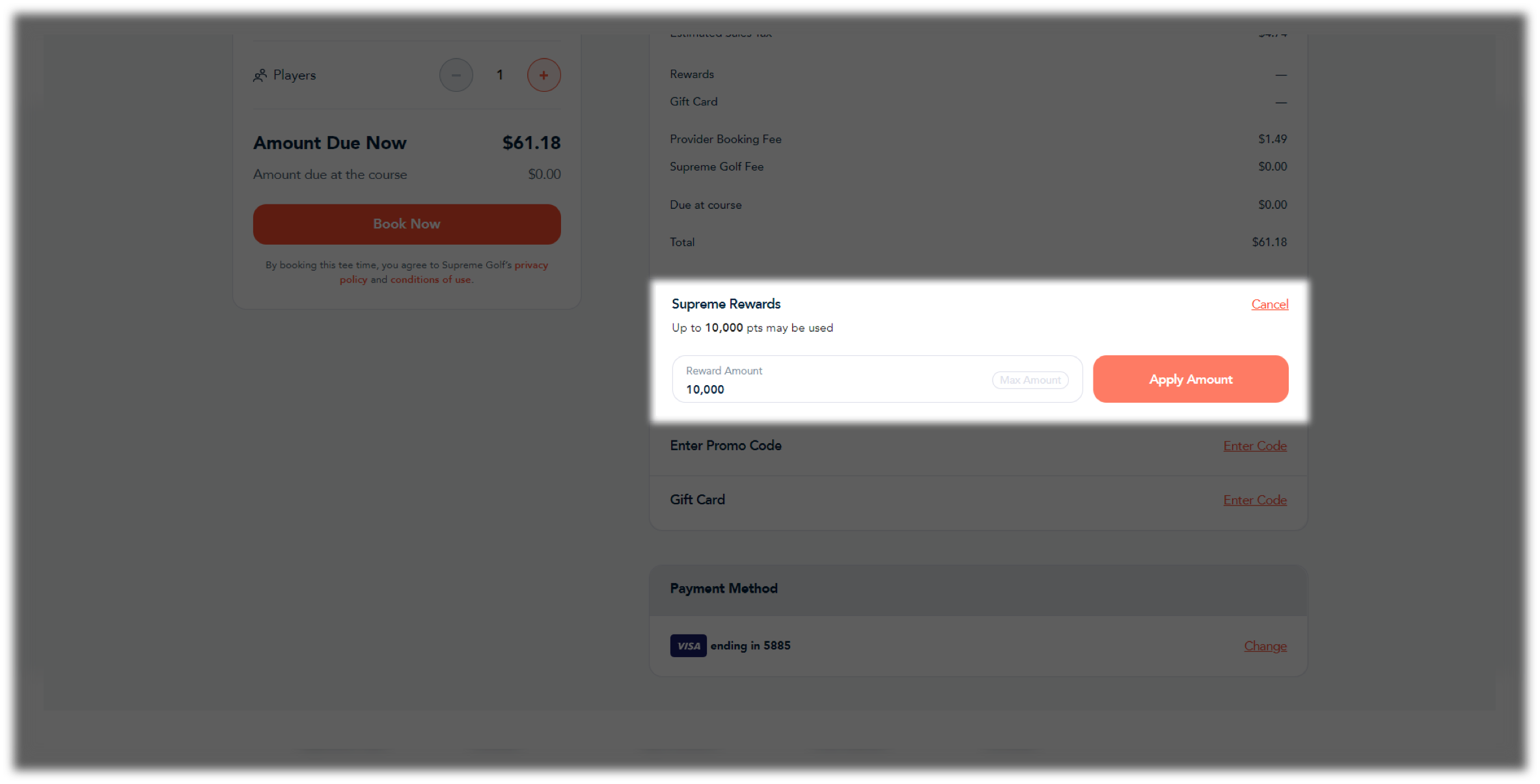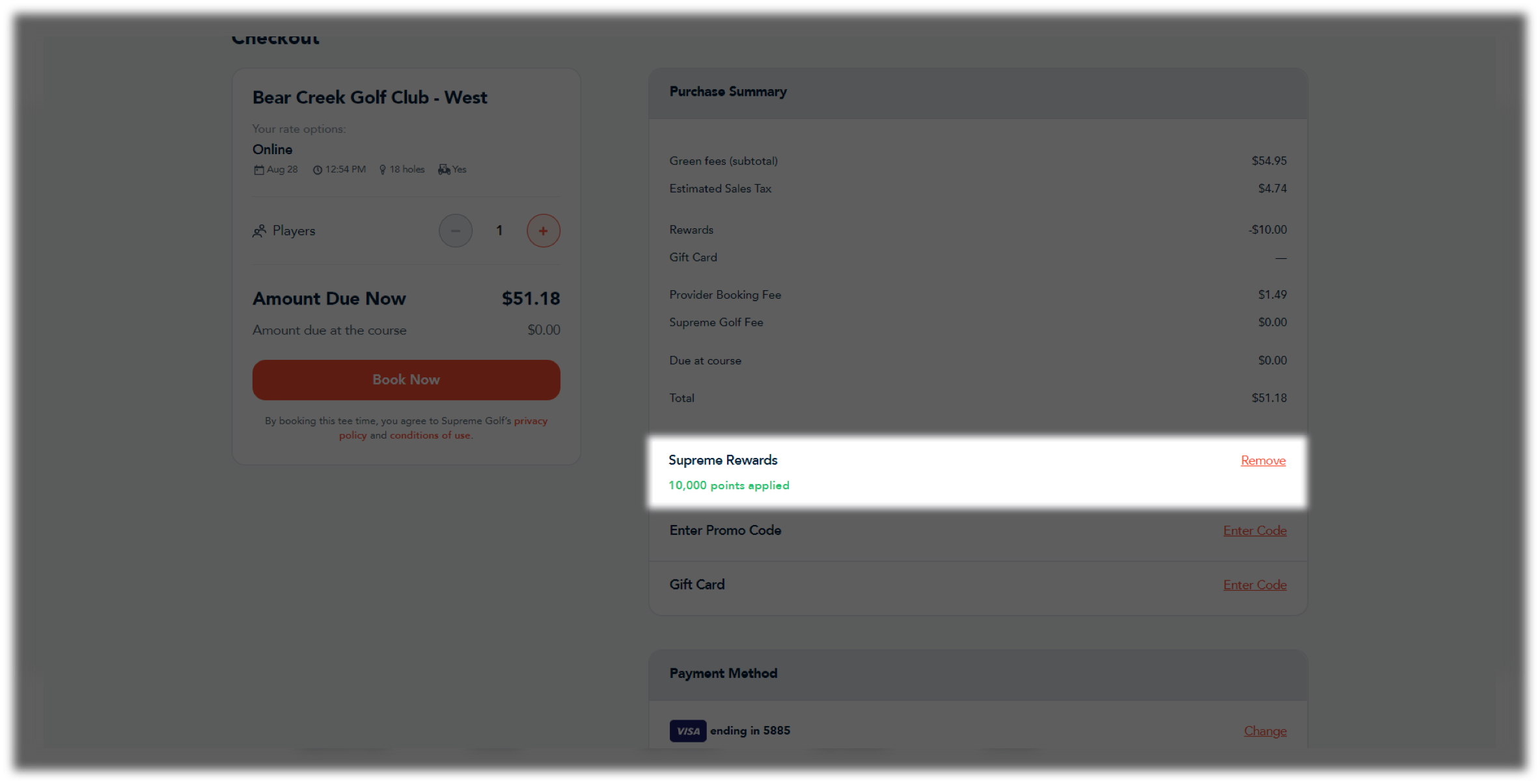 On our app, you'll navigate to the check out screen and tap on the + sign next to "Do you Have Rewards,". After selecting the Rewards option, you then can redeem your points upon check-out on the app. When finished adding your points or redeeming the maximum amount, tap on "Apply."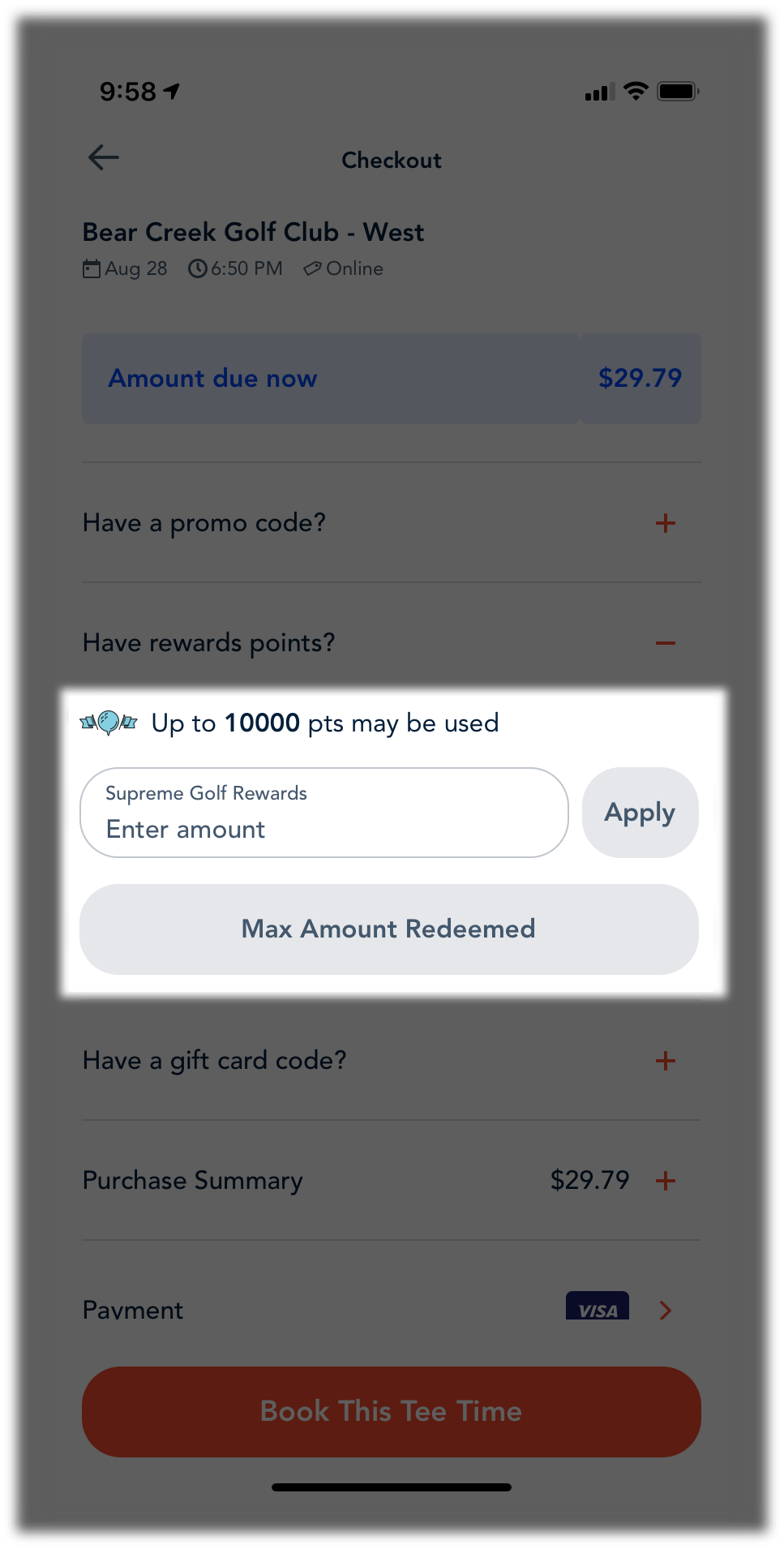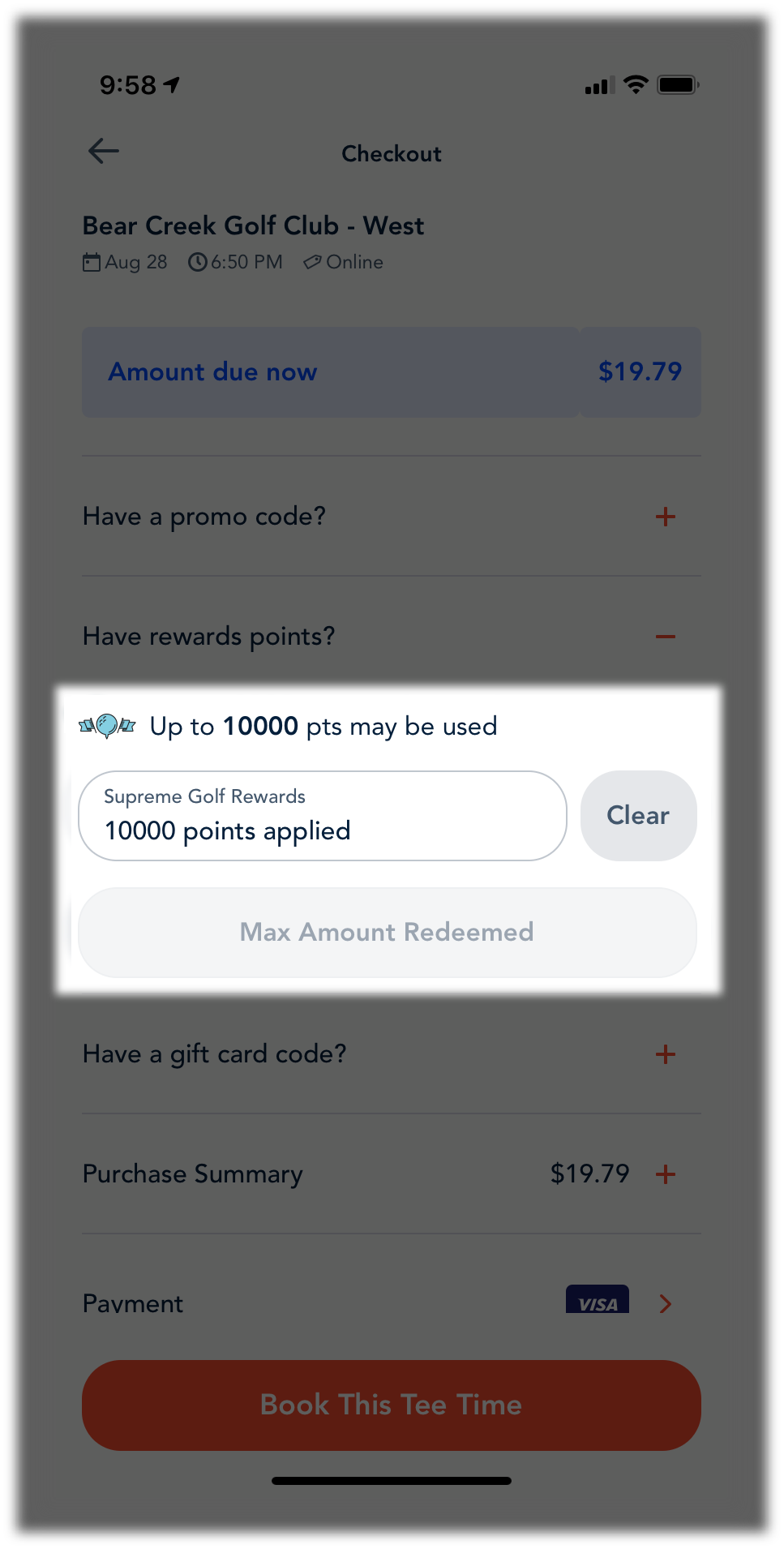 Supreme Golf is rewarding you for playing the game you love, book your next tee time with Supreme Golf and get rewarded for doing so!