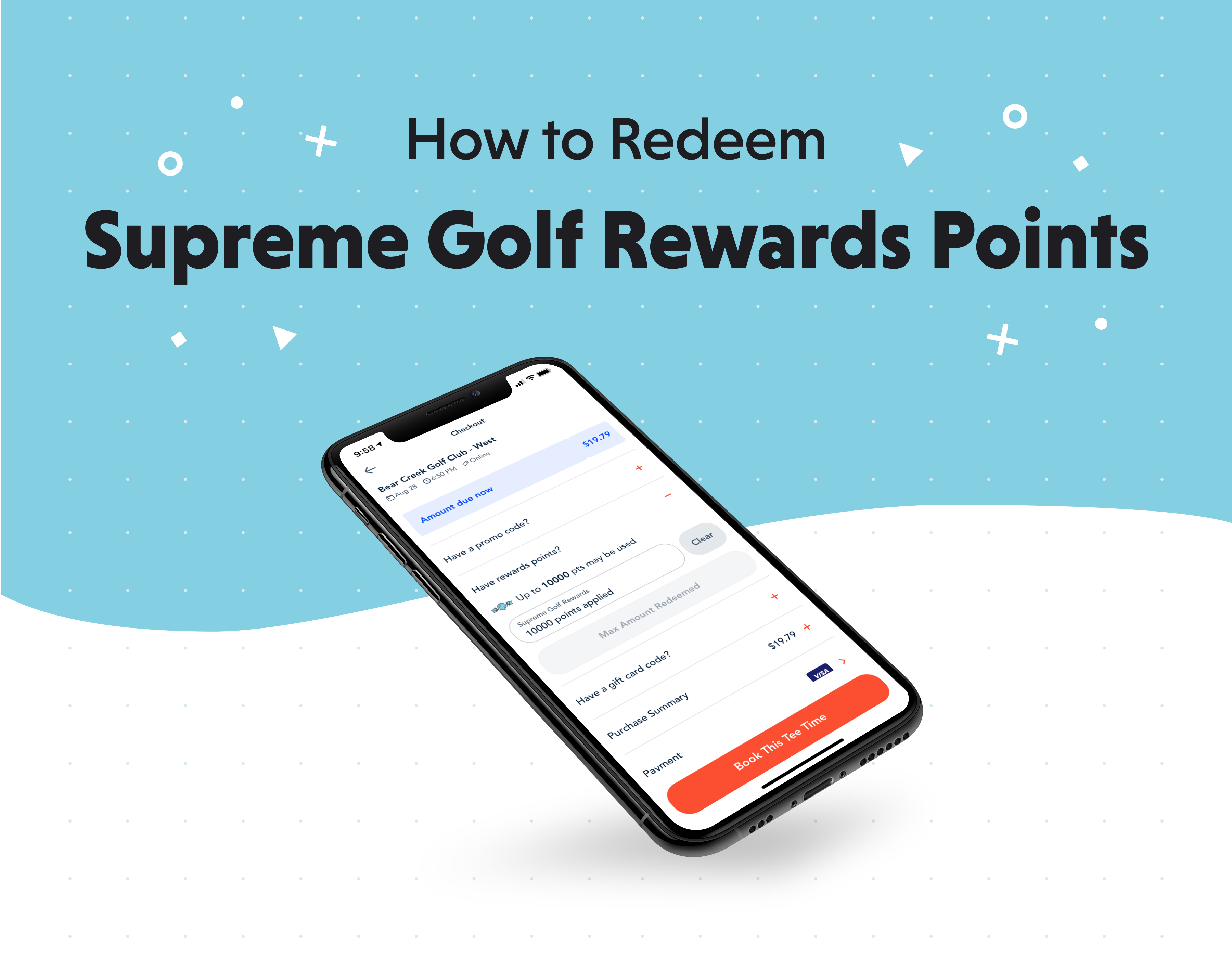 28 Aug

How To Redeem Supreme Golf Reward Points
1. Earn Reward Points When You Book
Supreme Golf Rewards are earned when you book and play. Your reward tier determines how many points you earn on each booking.

2. Apply Supreme Rewards at Checkout
Upon checkout, spend all of your Reward Points or a portion of them towards your booking! 1,000 Rewards = $1
---
Please note: Bookings done on our partner providers' websites do not count for Rewards Points.
Can't find where to apply them?
After you've selected your tee time, you'll navigate over to the field labeled "Supreme Rewards," and that's where you can redeem your points. You have the option of redeeming a set amount, or the maximum points you have as it pertains to the cost of the tee time. Please keep in mind, the number of points redeemed cannot exceed the total cost of the round.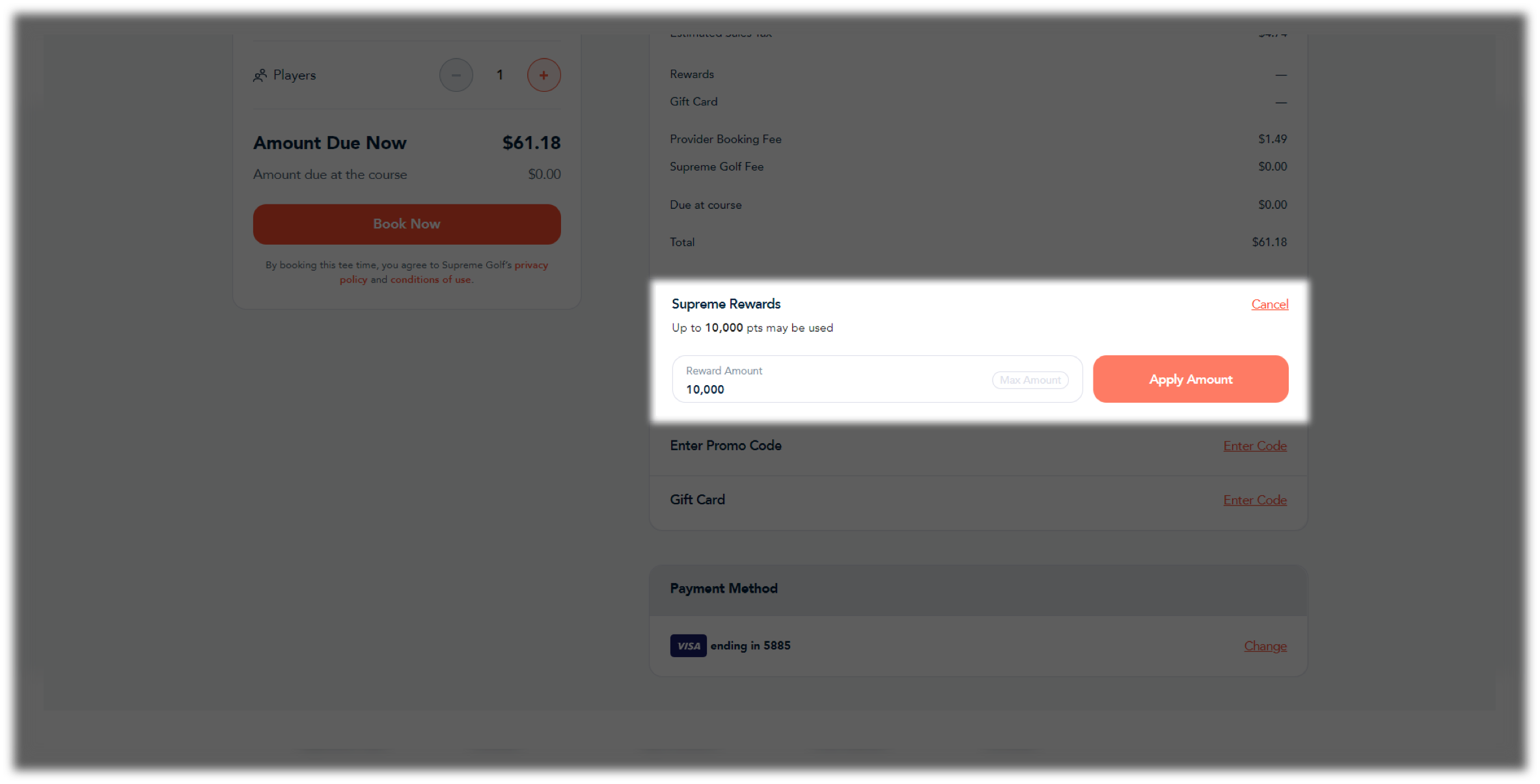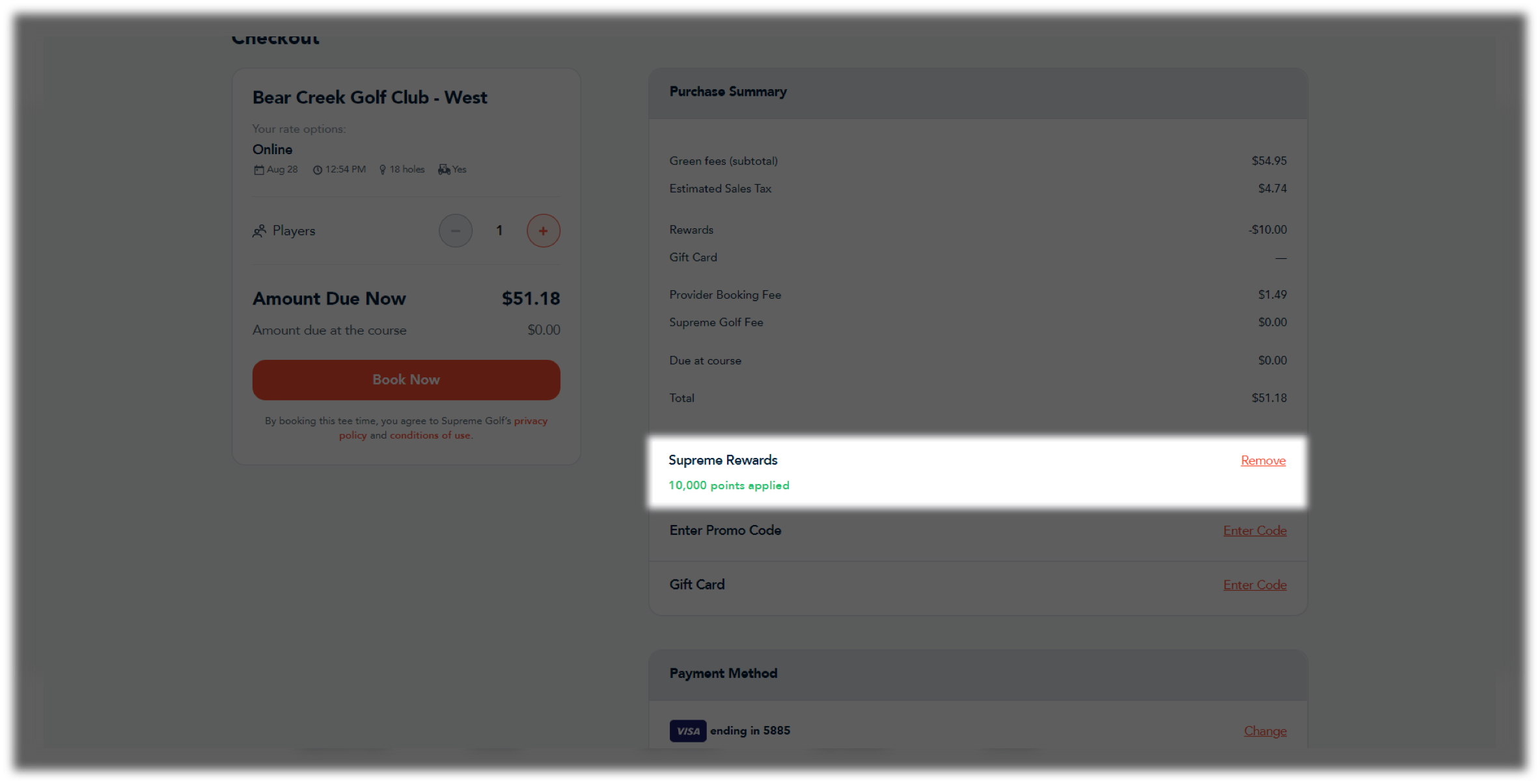 On our app, you'll navigate to the check out screen and tap on the + sign next to "Do you Have Rewards,". After selecting the Rewards option, you then can redeem your points upon check-out on the app. When finished adding your points or redeeming the maximum amount, tap on "Apply."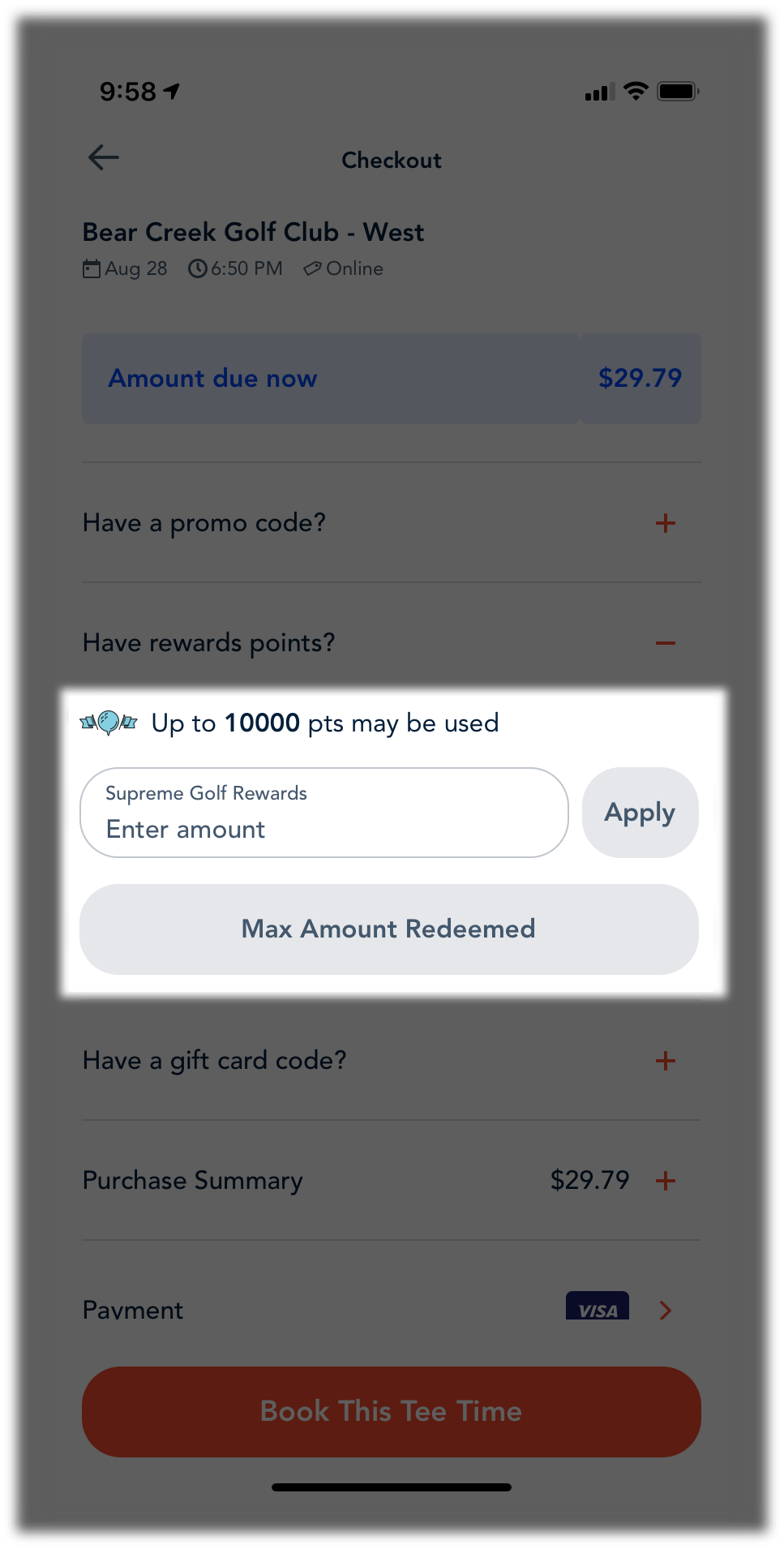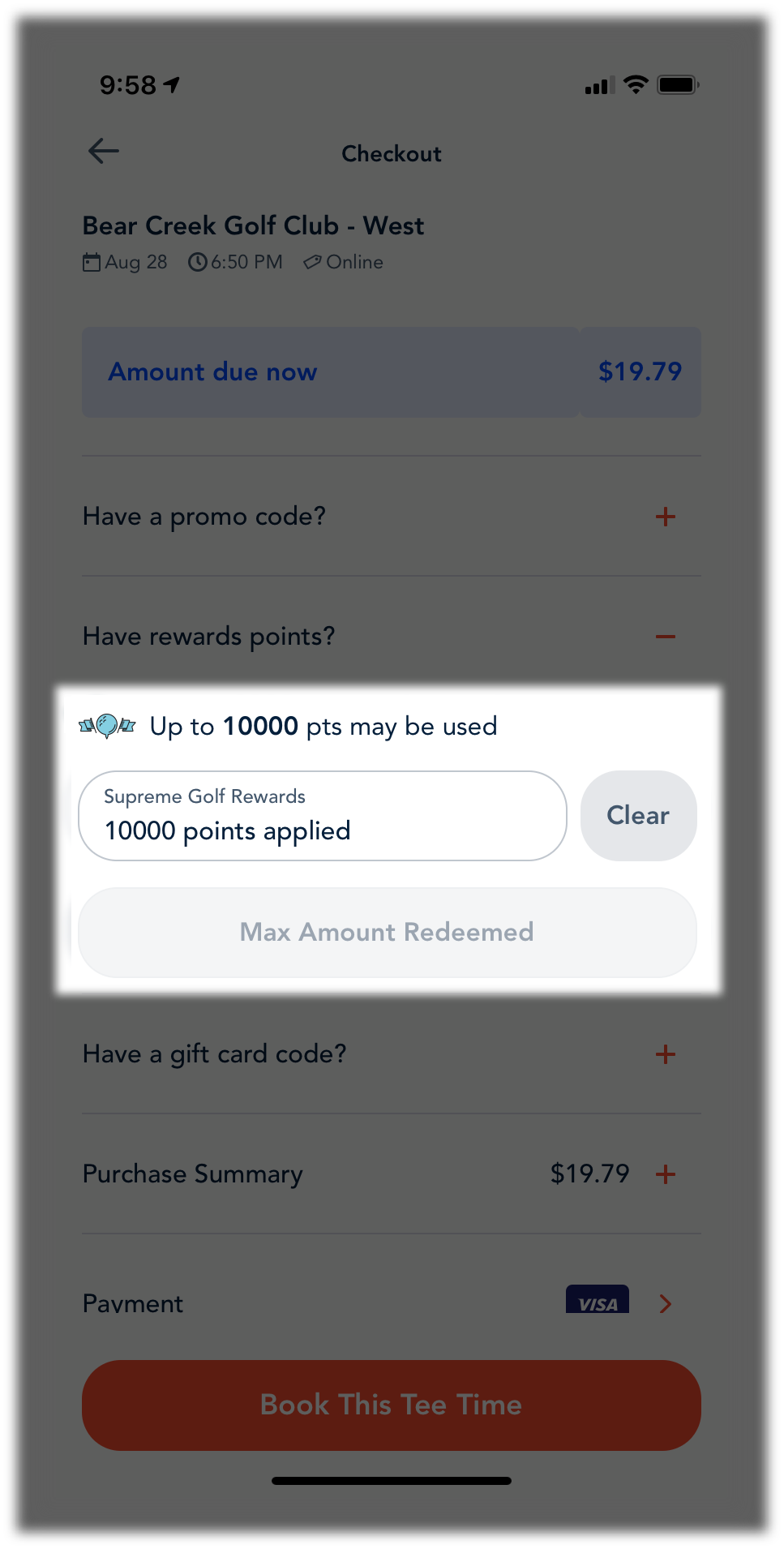 After the launch of our Rewards Program, customers were automatically put into Rewards Tiers based on their booking history. For more information on Rewards Tiers, please click here to learn more.
Please note: Supreme Golf Rewards Points cover the amount paid online to Supreme Golf only, marked as "Amount Due Now," and do not cover funds paid to the course labeled as "Amount Due at Course."