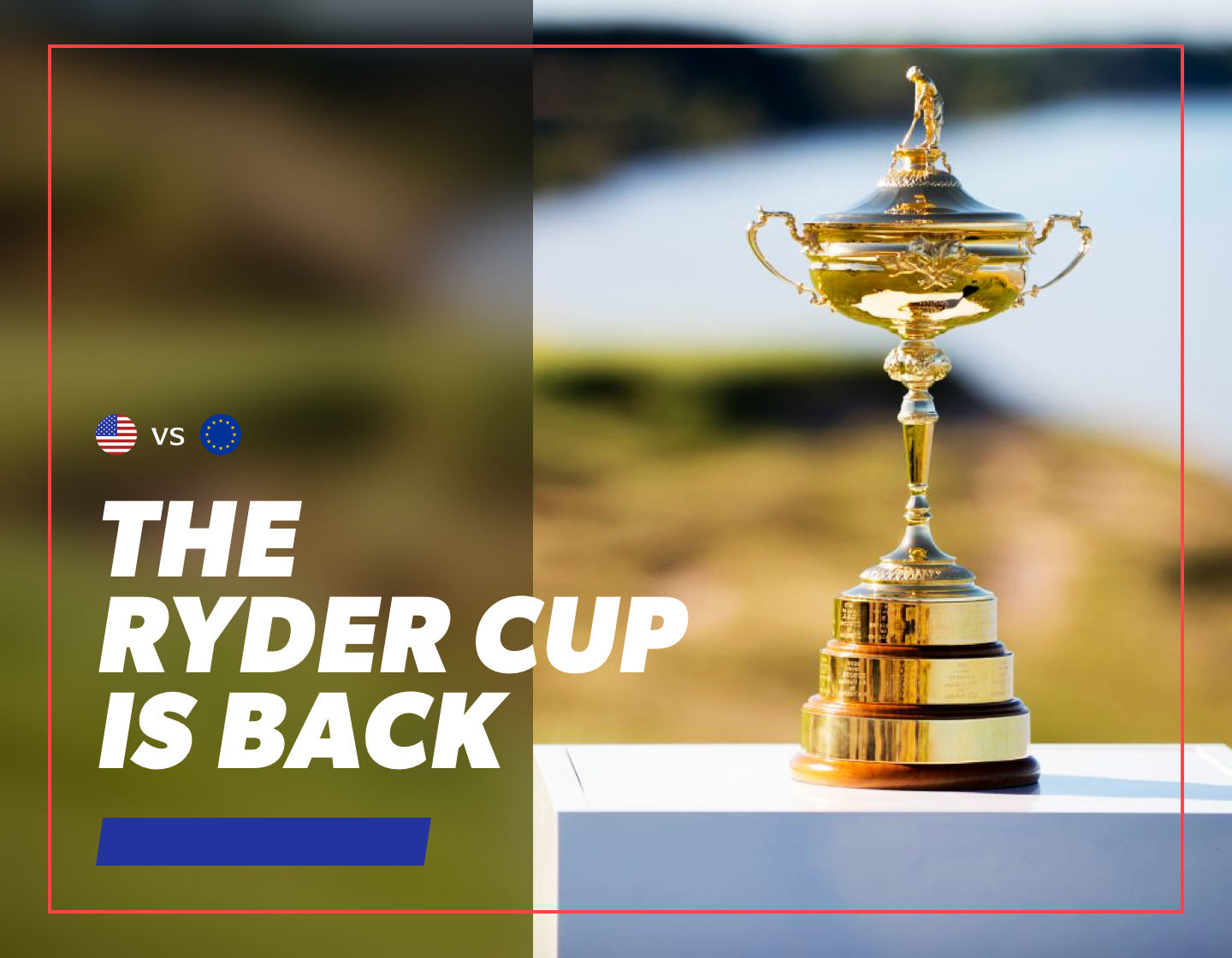 13 Sep

The Ryder Cup is Back

One of the world's greatest sporting events returns this month. The postponed 2020 Ryder Cup is set to kick off on September 21st, 2021, and we are more than ready.

What is the Ryder Cup exactly and why are we so excited? …Great question. This golf tournament's format is very unique which makes it a favorite for golfers watching and playing. Here's the skinny:
When is the Ryder Cup?
The Ryder Cup takes place every 2 Years (dating back to 1927).
While there are practice rounds and other festivities going on earlier in the week, Match Days are Friday, September 24th – Sunday, September 26th.
Who plays in the tournament?
It's America vs. Europe, and each country is represented by the top 12 players from their respective countries.
Team USA: Daniel Berger, Patrick Cantlay, Bryson Dechambeau, Harris English, Tony Finau, Dustin Johnson, Brooks Koepka, Collin Morikawa, Xander Schauffele, Scottie Scheffler, Jordan Spieth, Justin Thomas
Team Europe: Paul Casey, Matt Fitzpatrick, Tommy Fleetwood, Sergio Garcia, Tyrell Hatton, Viktor Hovland, Shane Lowry, Rory Mcilroy, Ian Poulter, Jon Rahm, Bernd Wiesberger, Lee Westwood
Learn more about how the teams are selected here.
Where does the Ryder Cup take place?
The tournament alternates between courses in the United States and Europe.
This year, Whistling Straits in Kohler, WI has the honor of hosting.
What's the scoring format?
The Ryder Cup is match play  — so, the players are head-to-head with their opponent for scoring vs. the overall field of golfers.
Day 1 and 2 consists of Four-Ball and Foursome rounds.
Day 3 features 12 Single matches.
If you want the details of these match types, the Ryder Cup site explains it well.
All you really need to know is — each match is worth certain points, and the first team to reach 14 ½ points wins the Ryder Cup. If the match ends in a 14-14 draw, the team that currently holds the Ryder Cup retains it.
Who is the defending champion?
The Ryder Cup is currently held by Team Europe.
The overall win count is: USA – 26 Europe – 14
How do I watch it?
Watch on the GOLF Channel, NBC, or keep up with the live stream on rydercup.com.
Hopefully, now you can watch the tournament and at least have a small idea of what's going on. But don't sit on your couch the whole time! Take a break, hit the course, and get your own match play round in with a buddy. Snag a tee time on Supreme Golf!