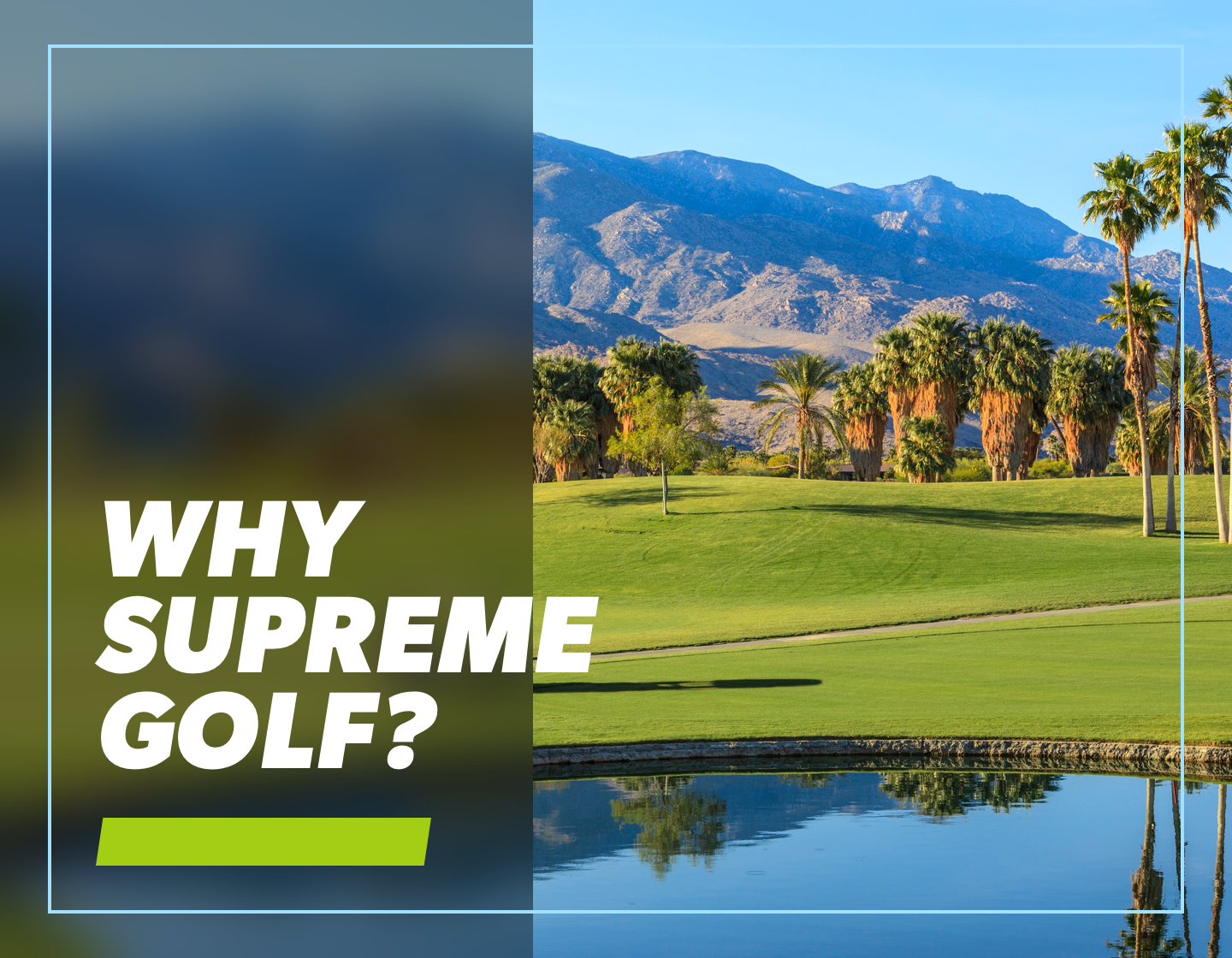 07 Oct

Why Supreme Golf?

The most comprehensive tee time booking platform is Supreme Golf, home to over 8,000 courses in various countries spanning the globe.
See it all from one site
Supreme Golf allows golfers to compare between multiple tee times providers and the winner is your wallet when playing golf. We do the heavy lifting — no need to check multiple websites for your next tee time, we've already got you covered.
Get rewarded for playing golf
In addition to saving you money on your next tee time, Supreme Golf even rewards you in several different ways for playing golf:
Make a booking with us and you earn Supreme Golf Rewards Points, which in turn, are redeemable for money off of reservations.
In partnership with Cleveland-Srixon Golf, our Srixon Cash Rewards Program gives customers a $10 Srixon gift card after making 4 bookings with us.
Your personal hub
You can access previous booking history, scorecards, and track your Rewards Points and Srixon Cash in-app and on our site. We put everything you need to get on the course all in one place.
Need help with something? Reach out to our customer support team. You won't be stuck with a robot or pre-recorded message — we have live customer support to help maximize your experience with Supreme Golf.