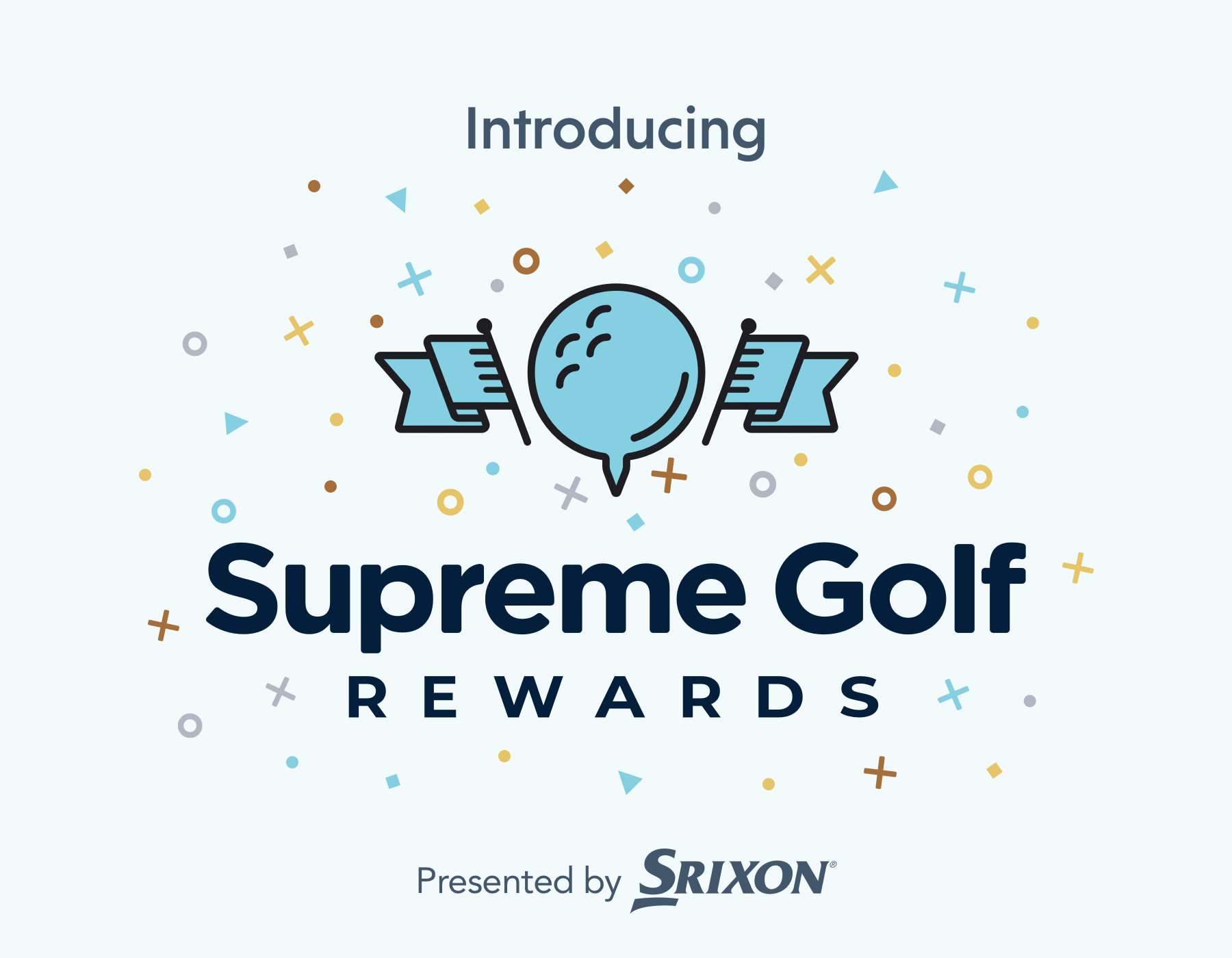 16 Apr

Introducing Supreme Golf Rewards

Supreme Golf is launching its very own rewards program for customers, presented by Srixon. With this program, you'll earn points for booking tee times and in turn, can use points to save even more on your next round.

Earning is easy and everyone is pre-enrolled if you have a Supreme Golf account. If you're not a member register today and start pre-earning your points!

There are several ways to earn points:
Earn Points Per Round Booked; book and earn points, it's that easy. For every player round you book, you'll earn 250 points, up to 4 players per transaction. For example, a 3-player tee time is worth 750 points.
Create a free Supreme Golf account and you'll earn 500 points. If you fill out your profile information completely, that's worth 1,000 and as a bonus, the first transaction you book will count for 2x the points.
Earn Points for Customer Referral — refer a friend and earn 10,000 points for yourself and your buddy. Those points will be added to the accounts after whoever was referred books a tee time.
Give us Your Feedback and Earn Points — leave us a review on the IOS App Store or Google Play Store and you've scored 2,000 points. If you complete a survey we send via email, then that's 2,000 points as well.
Once you've hit the ground running and are earning points, you'll fall into one of our several tiers: Basic, Silver, Gold & Diamond. Simply put, the more rounds you book the more you are eligible to earn with points multipliers.

The breakdown of the tiers:
Basic Tier: at less than 10 rounds booked in a 12 month period, you'll earn points at the standard rate
Silver Tier: 10-20 rounds booked in a rolling 12 month period, you'll earn 1.5x normal points
Gold Tier: 20-30 rounds booked in a rolling 12 month period, you'll earn 2x normal points
Diamond Tier: 30+ rounds booked in a rolling 12 month period, you'll earn 3x normal points
Points will be available for redemption once you've hit 1,000 and you can do so at supremegolf.com.
With the launch of our rewards program, this is our way of saying thanks to our customers for getting out on the course with us, coming soon — Summer 2020.