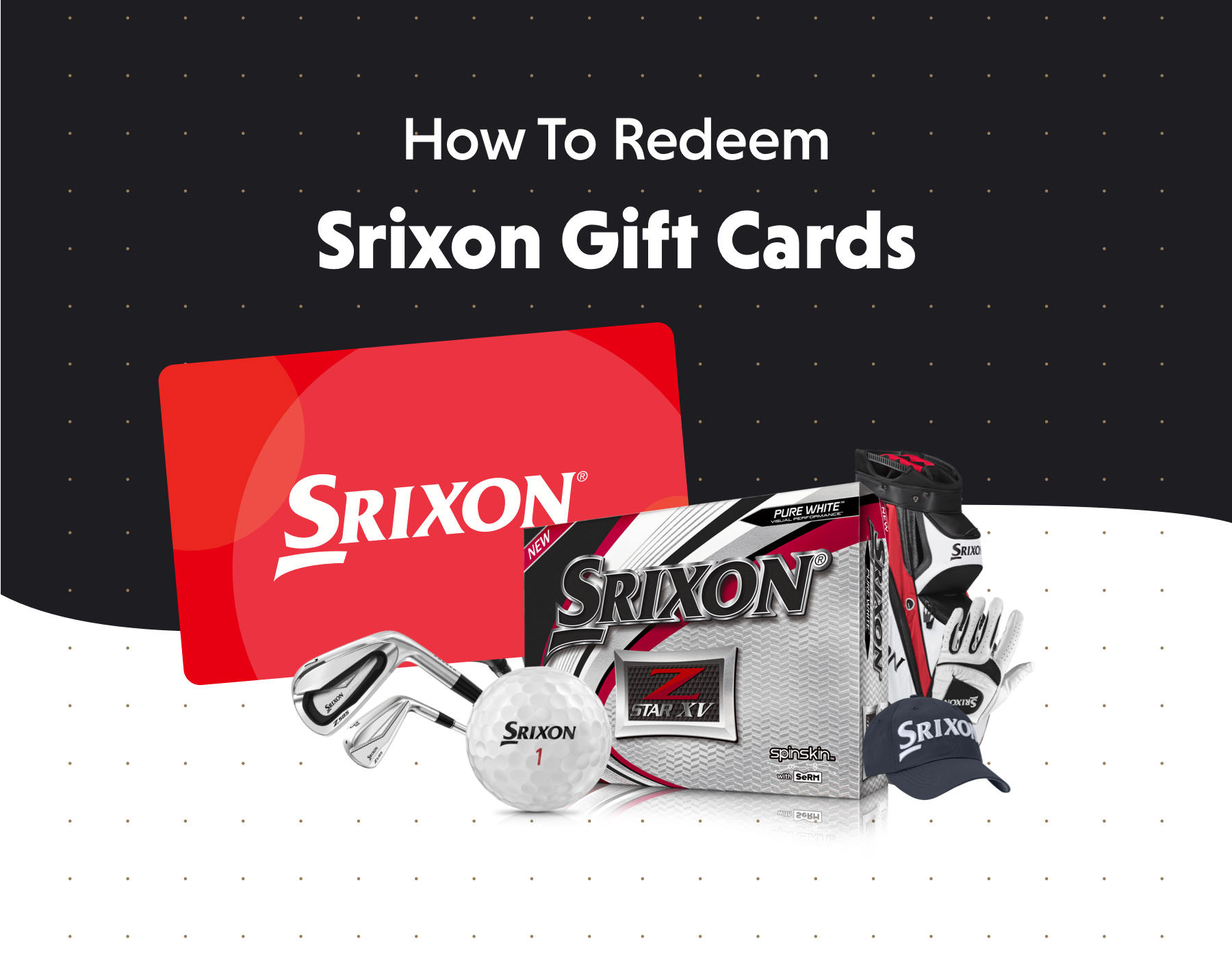 18 Aug

How to Redeem Srixon Gift Cards

As an exciting new feature of The Supreme Golf Rewards program, we are happy to announce Srixon gift cards are being sent out to customers after opting in.

After opting in to earn Srixon gift cards, you will automatically be sent a $10 Srixon gift card after every 4 rounds you've played. The codes do not expire and below we will details where on Srixon's site you will enter in the gift cards.
Create a Srixon account or log in to an existing account. Before you are able to purchase your selected items and use your gift card, you must either login to your account or create one if you don't have one already.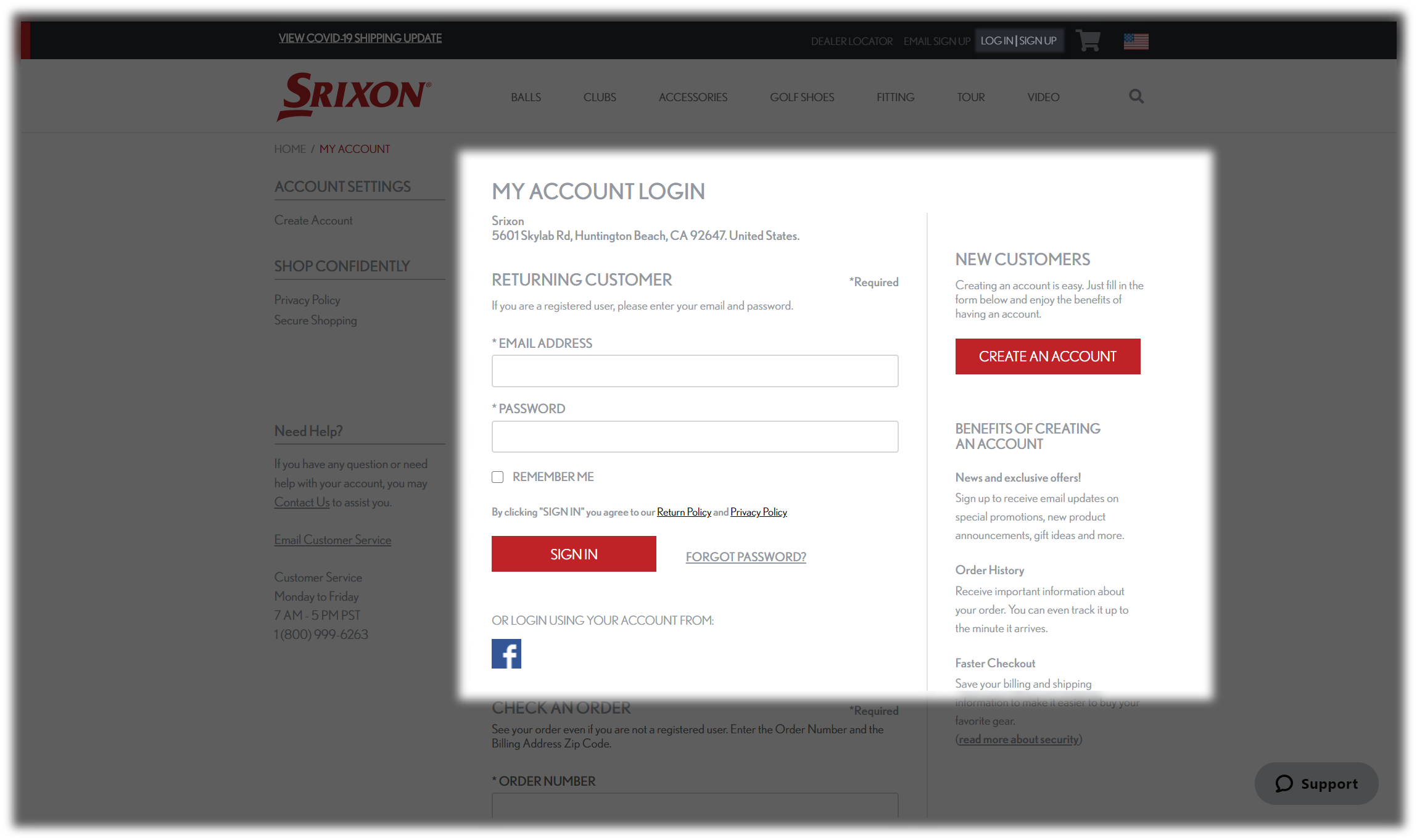 2 After you've found the item or items you want to purchase, you'll select "Go Straight To Checkout," and will be prompted to enter in your shipping and billing address.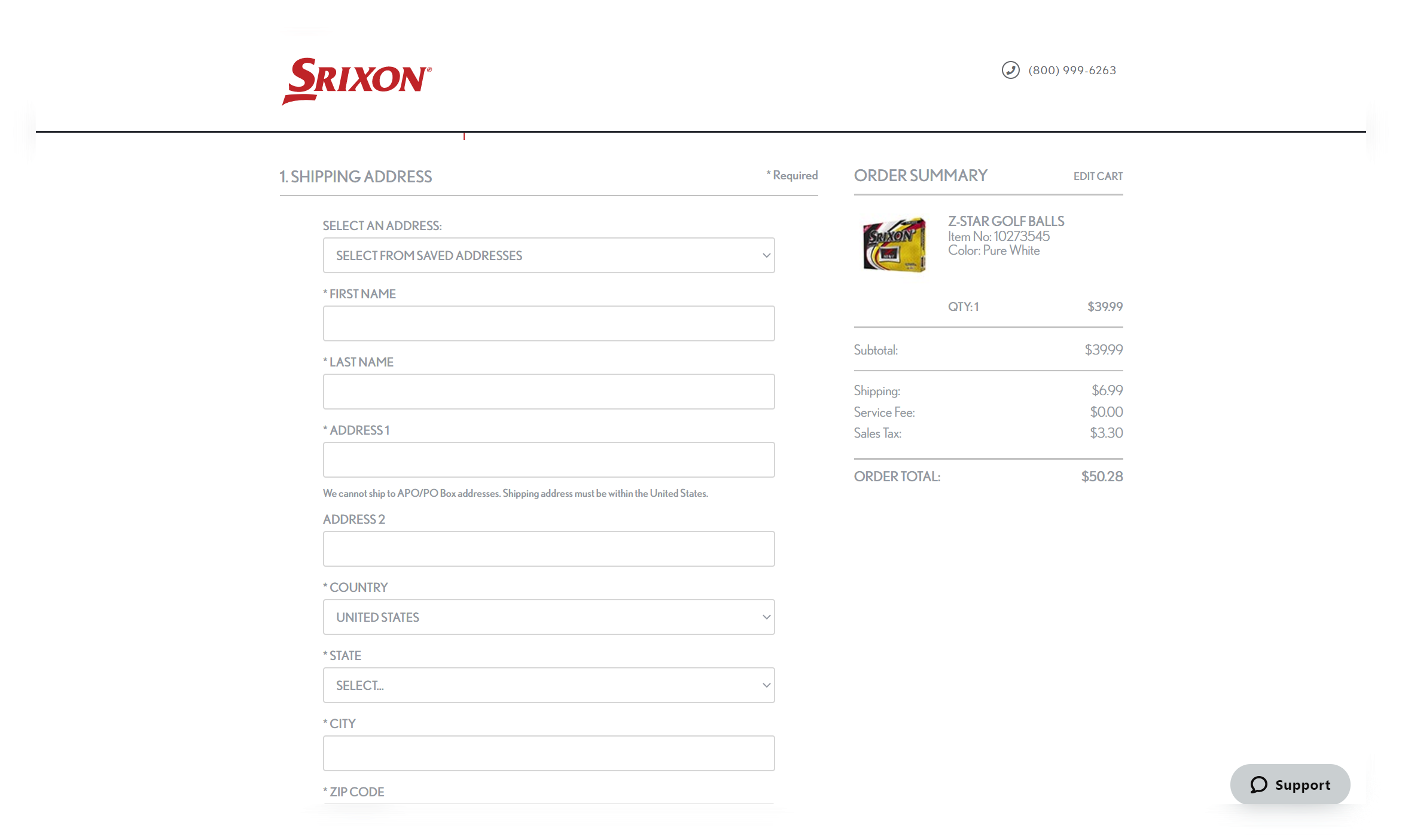 3 Under billing information and the secure check-out, there will be the field labeled "Gift Card." Please copy and paste your gift card into the field and click on redeem. Please note: gift cards can be stacked as well. Please note: The Gift Card will not be accepted if it is input into any other field than the one pictured below.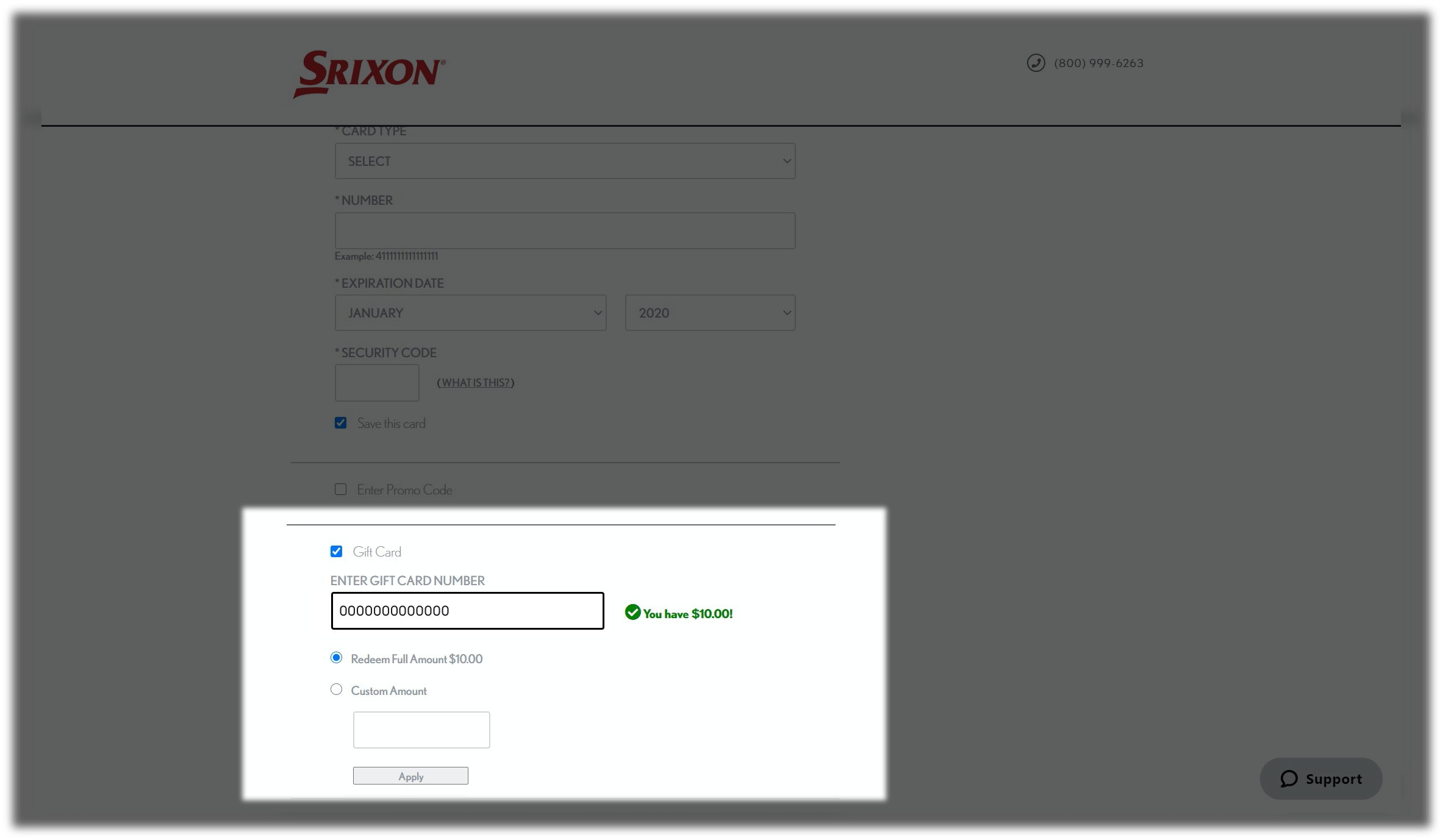 Here at Supreme Golf, we are rewarding you for playing the game you love, so get out there and earn Srixon Cash!