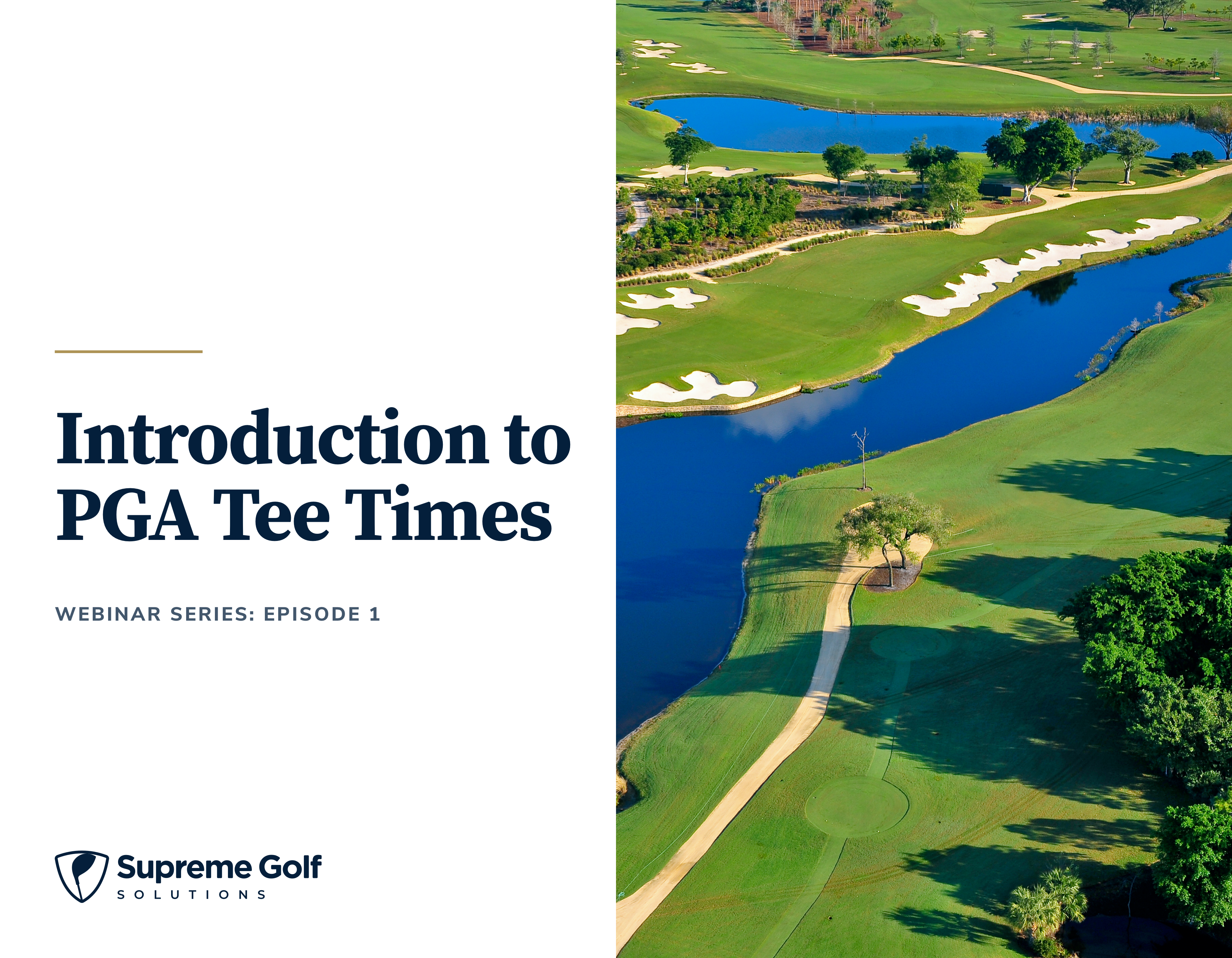 19 Feb

Supreme Golf Solutions Webinar Series | Introduction to PGA Tee Times

Here at Supreme Golf, we are introducing a webinar series that will explore our mission and the platform we are using to help change the golf industry.

We start with PGA Tee Times: an industry-approved tee time marketplace powered by Supreme Golf's technology and in partnership with the PGA of America, which puts the golf courses first.

The webinar will explain PGA Tee Times in-depth, covering topics such as the benefits, differentiators, and why this is the right choice for your course.

For more information or to get in touch with a member of our team regarding PGA Tee Times, please contact Chris May ([email protected]) or Al Weinhold ([email protected]).