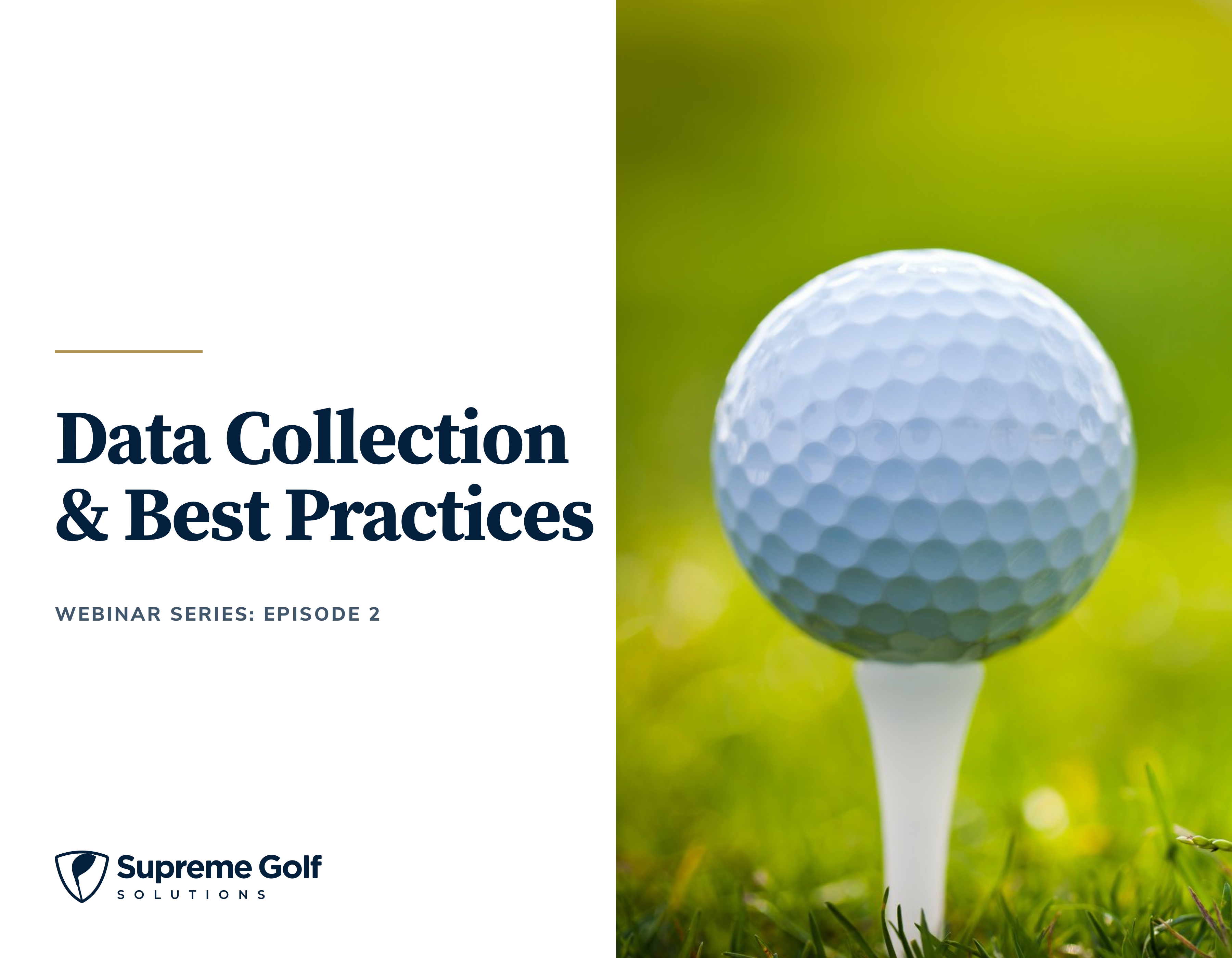 09 Mar

Supreme Golf Solutions Webinar Series | Data Collection & Best Practices

In continuing our webinar series, we shift the focus to the advantages of Supreme Golf Solution's platform in providing in-depth access to the data that can help pull in repeat business at your course, improve revenue tracking for course operators, and much more!

Additionally, our team discusses the next steps after you've collected the customer's data and how to put that data to work for your course's benefit. From building customer profiles, analyzing reports and among other important factors to business operations.

For more information or to get in touch with a member of our team regarding maximizing your course's revenue and data collection, please contact Chris May ([email protected]) or Al Weinhold ([email protected]).