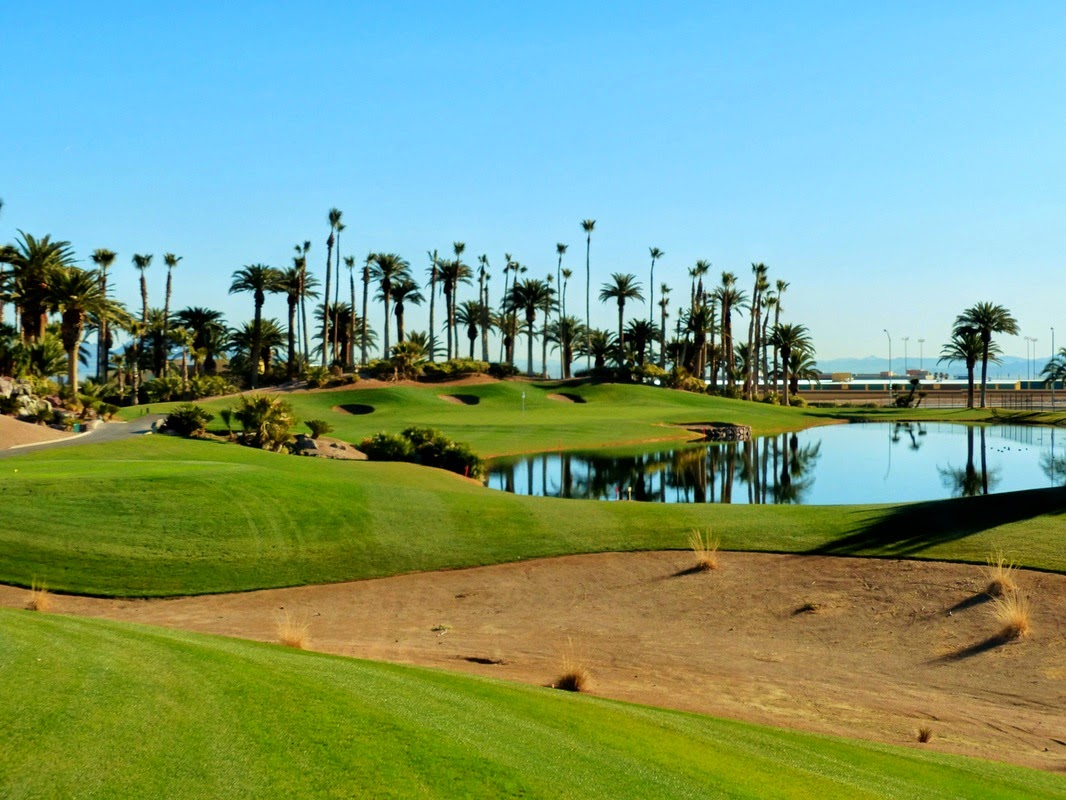 28 Jan

SG Course Shout Out: Rhodes Ranch Golf Club

Located just outside the world-famous Las Vegas Strip, Rhodes Ranch Golf Club is a course that should be on every golfer's radar because of its unforgettable scenery and top-shape conditions.

This 6,909-yard par-72 course was designed by famed golf architect Ted Robinson Sr. and highlights the risk vs reward play throughout the course's layout. Furthermore, the par 3's on the course are boasted by Robinson himself as his best design work. There are 2 par 3's on the front of the course at hole #3 and #7 and again on the back-9 on the 14th and 16th holes, respectively.

The course itself will challenge golfers of all skill levels with water hazards appearing on seven of the course's 18 holes and other factors to account for such as large palms trees found on many holes across the track.

Supreme Golf can help you get out on this great course and have you experience one of the best course's Las Vegas Golf has to offer!

.