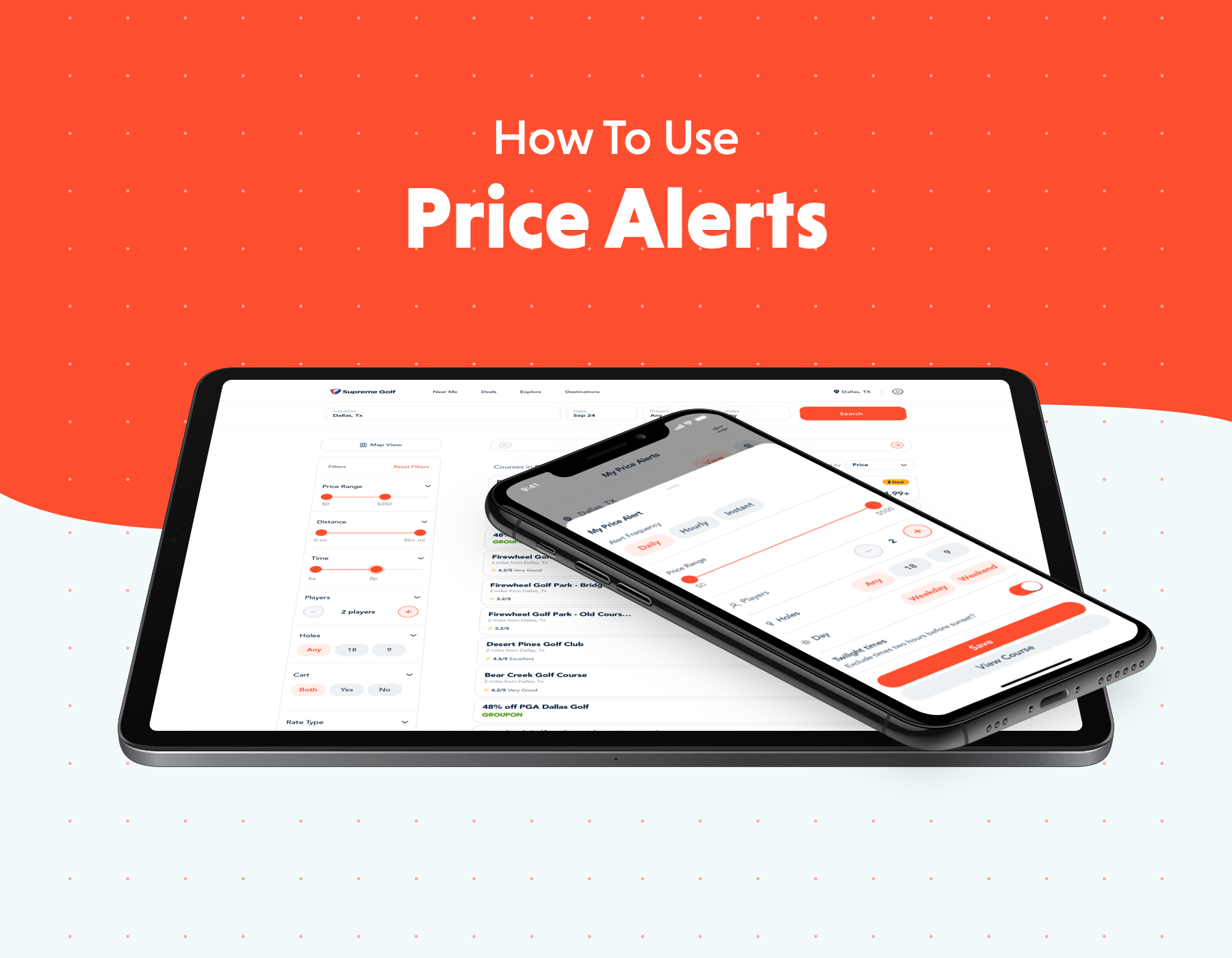 04 May

Supreme Golf's Price Alerts

Keeping up-to-date on great prices at your favorite courses is possible through the Supreme Golf app. As one of the great benefits of joining the Supreme Golf Club, SG Club members gain access to price alerts and this post will show you how to set them up.

For starters, you will want to search the course you want to set up the price alert for. Once you've found your course, you will click or tap inside the course and then select "Alert Me," or tap the bell icon on our app.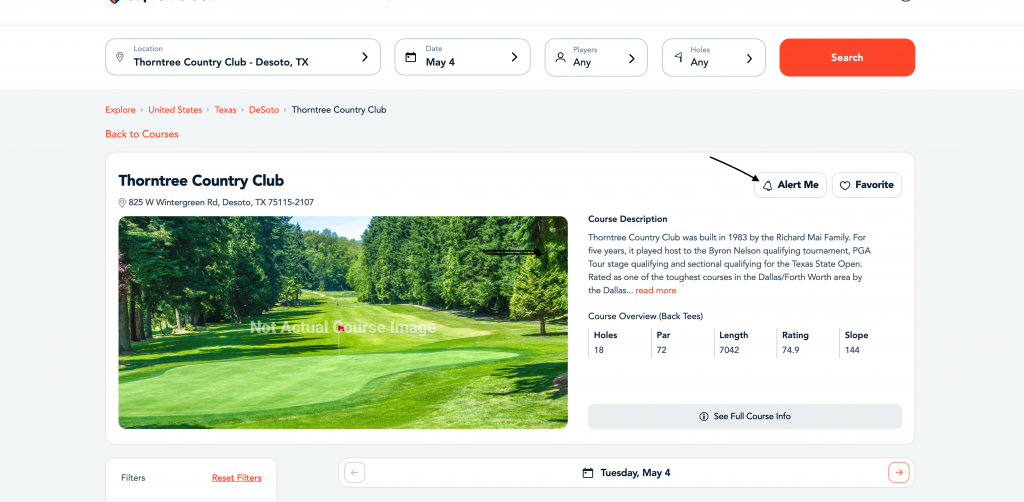 After you've selected "Alert Me," it will bring the window where you can set your price alert parameters including price per player, the number of players, day or weekend, and even how frequently you receive alerts – daily, hourly, and instantly. Select "Save," to finish setting up your price alerts.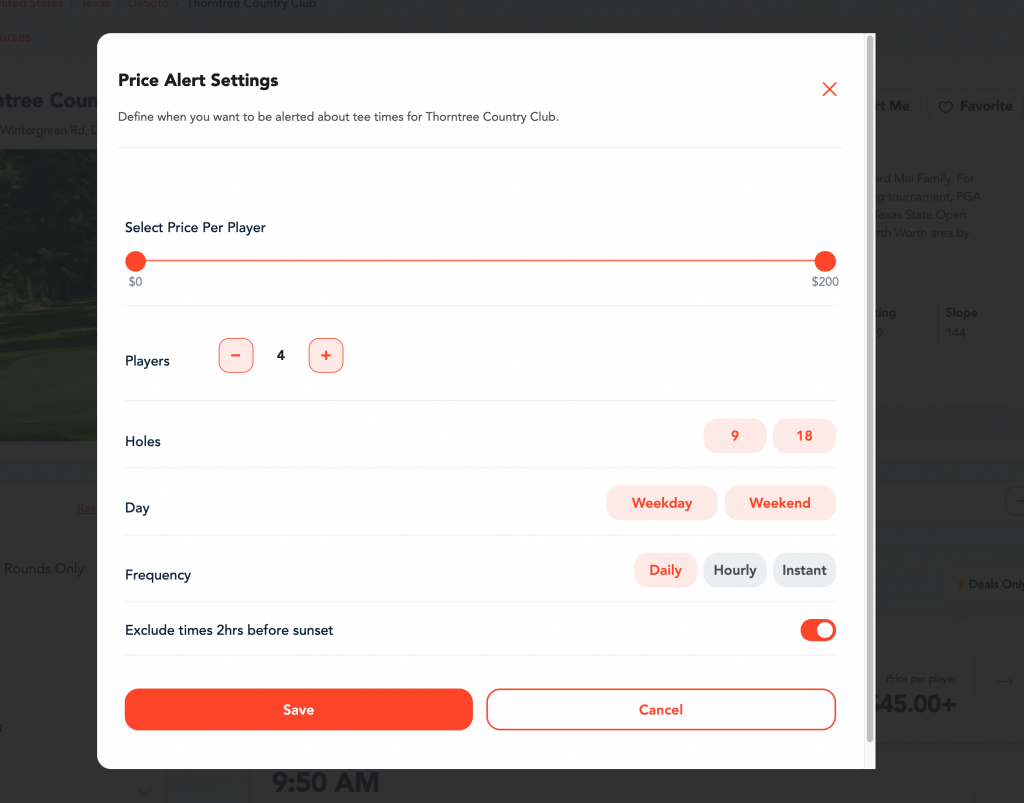 If you want to edit or remove the price alert you've set, this can be done under your "Profile," on the Supreme Golf website or app. After reaching your profile, you will select "Price Alerts," and then push the edit or trash can icon next to the alert to edit or remove the price alert. This will offer the ability to edit your parameters or remove the alerts you set for this course altogether.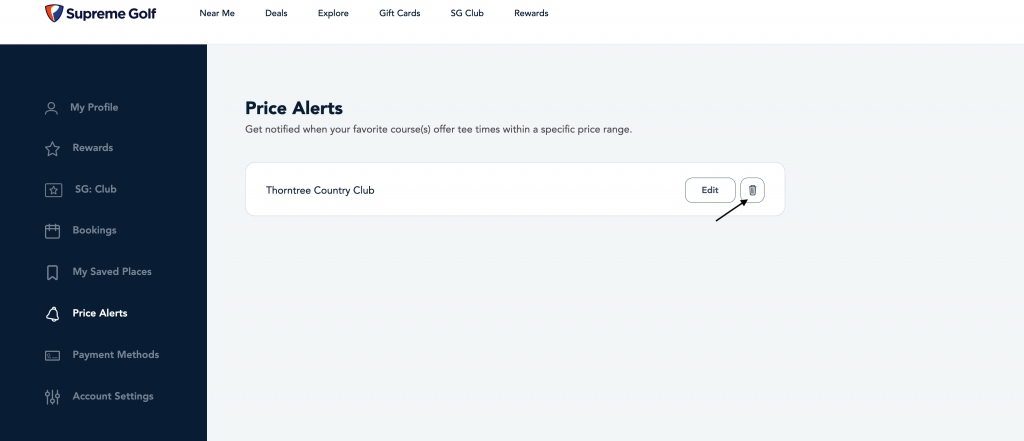 If you want to be alerted to great deals at your favorite courses, join the SG Club today by clicking this link: https://supremegolf.com/sg-club