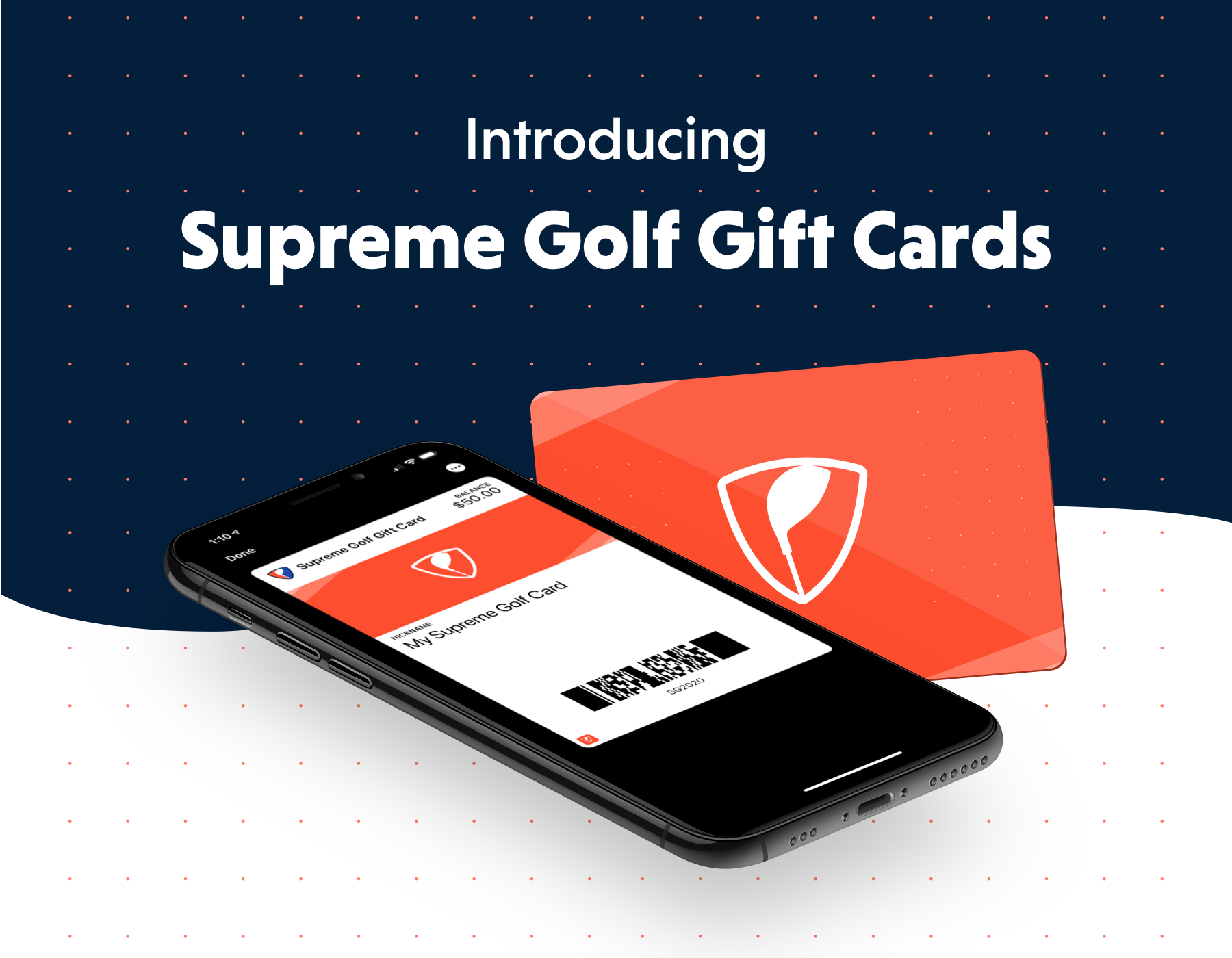 12 Jun

Introducing Supreme Golf Gift Cards

Supreme Golf is very excited to announce the launch of our very own gift cards — the perfect gift for the avid golfer. With the launch of our gift cards, we wanted to list the important details regarding our gift cards and how you can redeem them for use.

To purchase a Supreme Golf gift card, please click the following link https://info.supremegolf.com/supreme-golf-gift-cards/ or head over to our Supreme Golf.com and select, "Gift Cards," Please note: Gift Cards are purchased exclusively on our website and may be redeemed online or in our IOS app and coming soon too Android.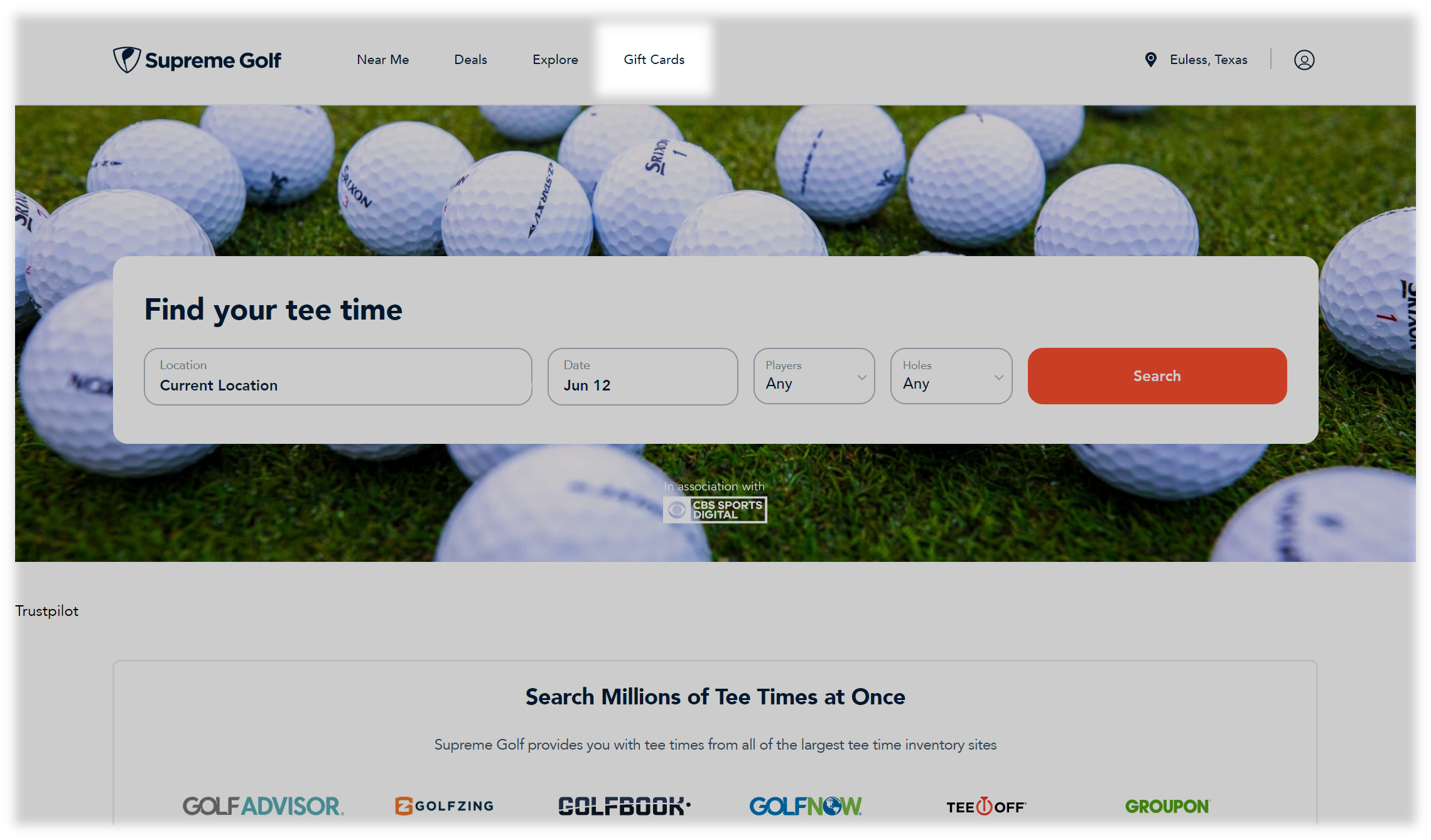 After the purchase of your gift card, you'll search and find the tee time you'd like to play and follow through to the check-out screen. Once you are at the check out screen, you'll enter the gift card's code in the box allocated for the gift card and hit "Apply Code."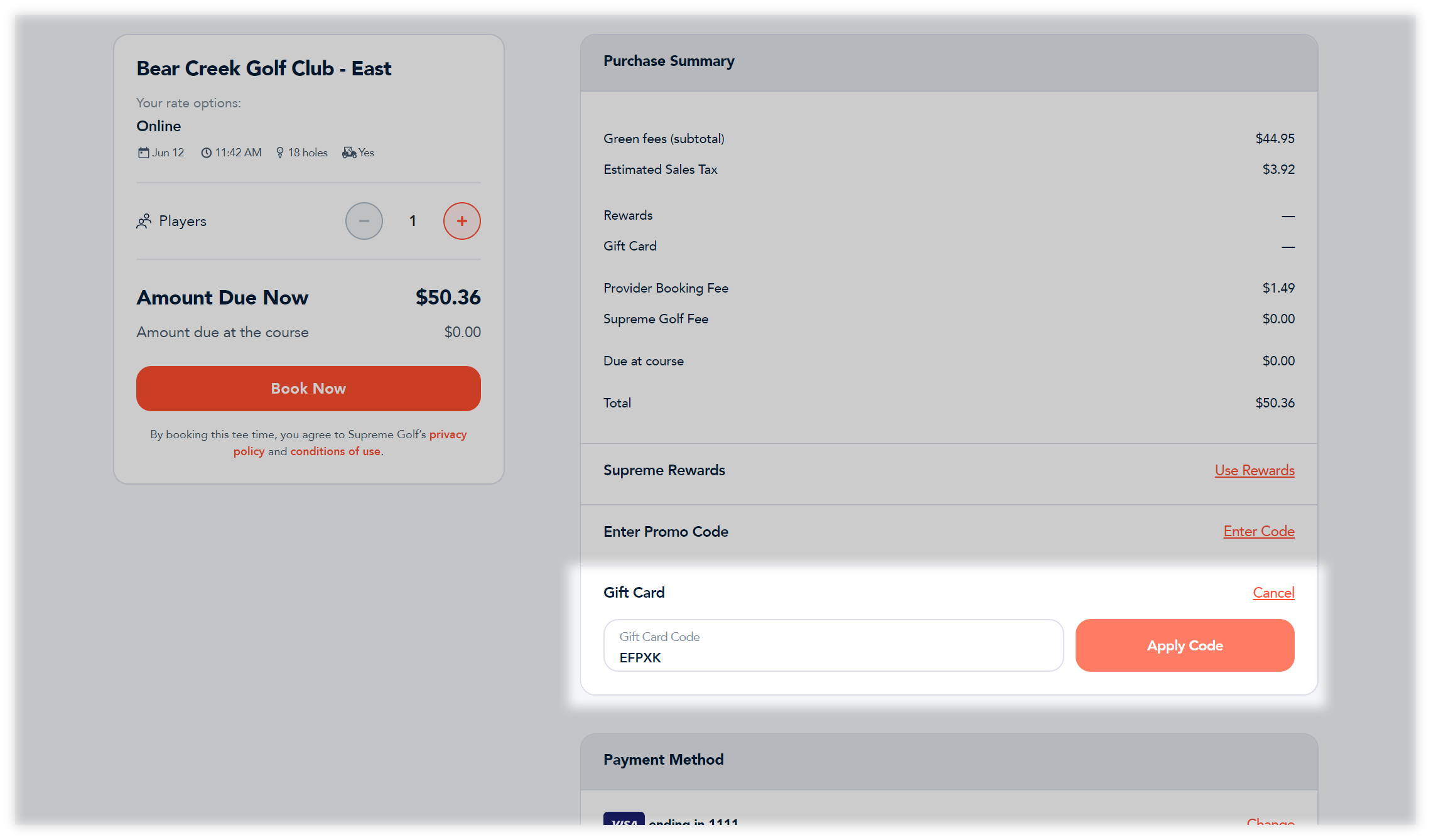 After you've added your gift card, we allow the option for you to type how much of your balance you'd like to use, or you can redeem the full amount by selecting "Max Amount." You will see your gift card's balance removed from the total cost of the round and if there is any balance left over, it will be paid using a payment method you already have on file.
Please note: Supreme Golf Gift Cards can only be redeemed to pay for the amount charged for the tee time online, labeled as "Amount Due Now." Any other funds or remaining balance listed under "Amount due at the course," will not be covered by the gift card and are owed directly to the golf course upon check-in.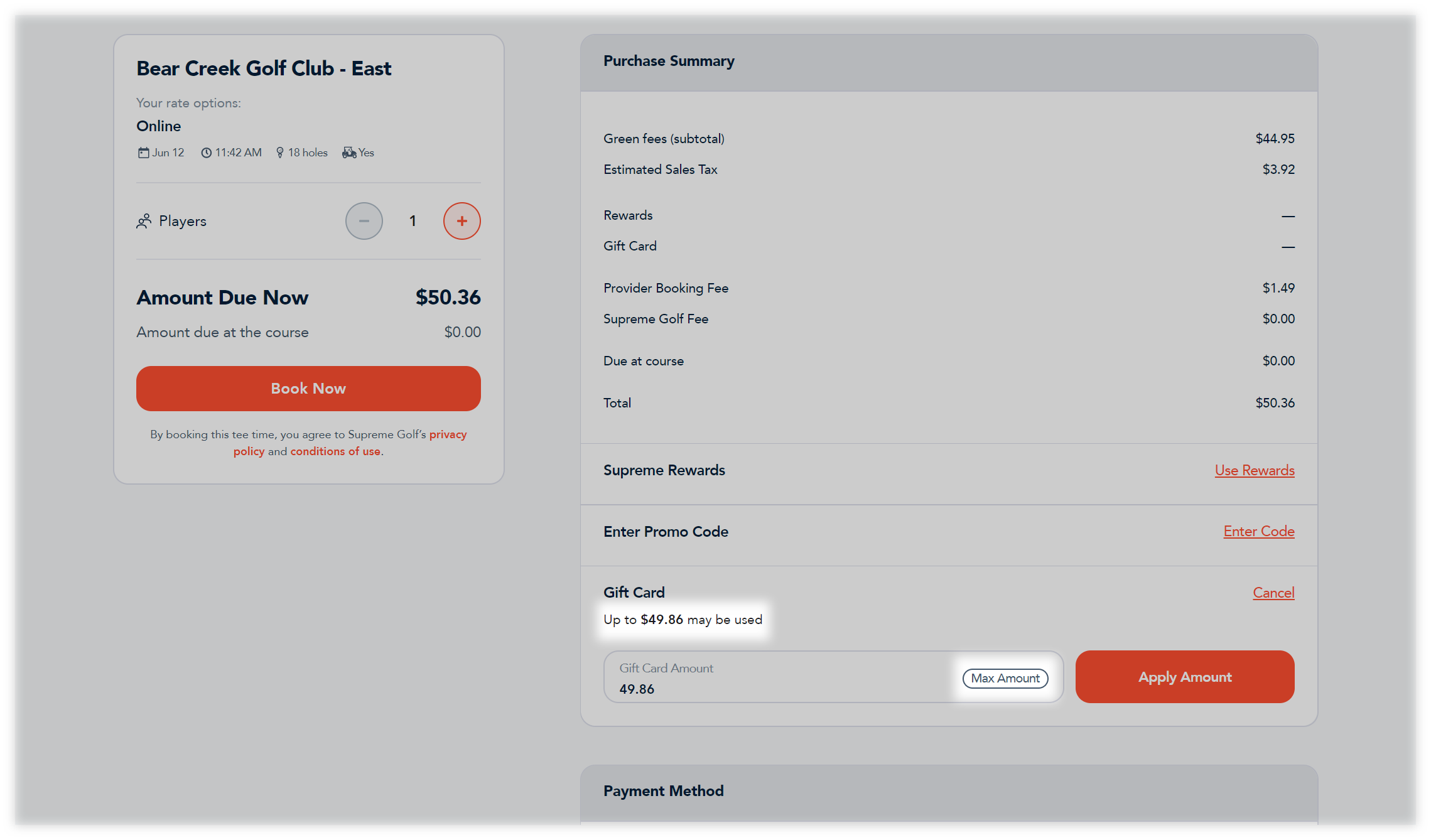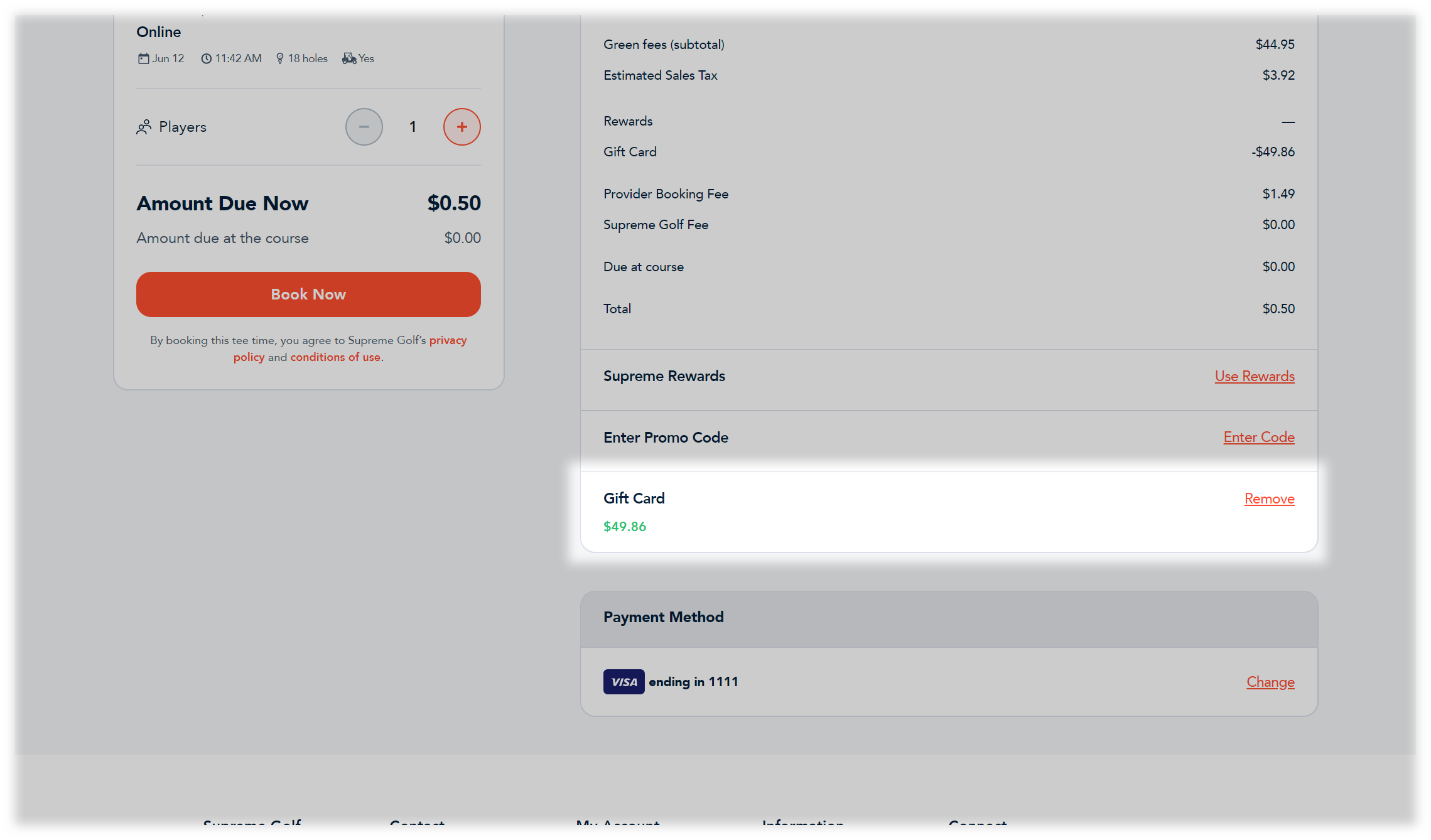 Please see this video below on how to use Supreme Golf Gift Cards:
To purchase a gift card, please click this link: https://info.supremegolf.com/supreme-golf-gift-cards/