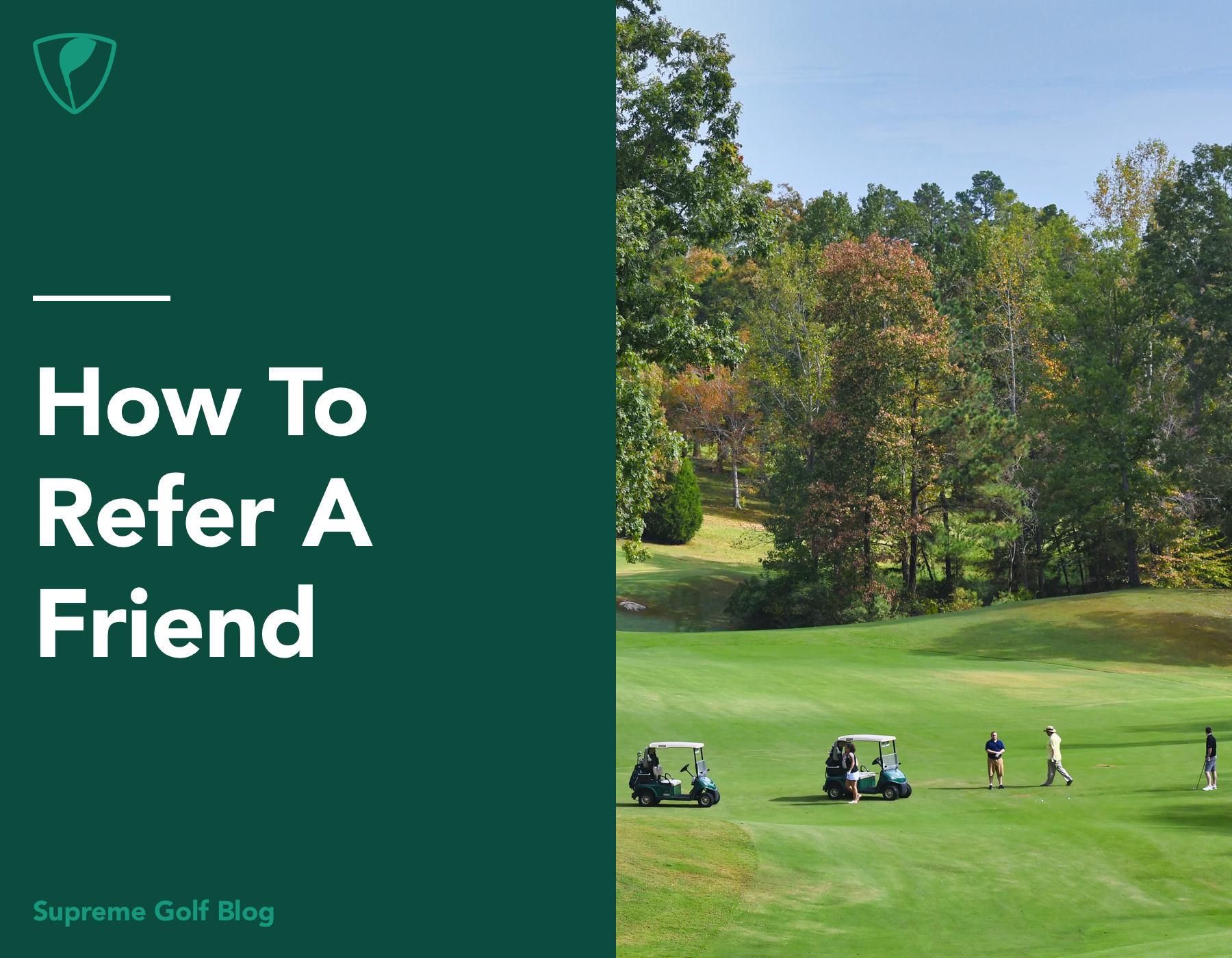 11 Mar

How To Refer a Friend on Supreme Golf

Here at Supreme Golf, we are all about growing the game of golf and helping to get your friends out on the course using our platform. This post will walk you through how to "Refer a Friend," and earn yourself Supreme Golf Rewards Points for doing so!

After you've created your account and want to refer a friend, head on over to "Rewards," on our website or app. Under the Rewards Tab, after scrolling down, under ways to "Earn Points," you'll select "Refer a Friend," and you will see your unique referral code.

With your unique code, you can enter in your referral's email address and send them over an invite to join Supreme Golf.

When your friend is signing up on our app or website, select "Continue with Email," and after filling in your information, we will ask you for your referral code down at the bottom. That's where you'll enter in that code.
After both you and your referral book a tee time, you'll earn 10,000 Supreme Golf Rewards Points!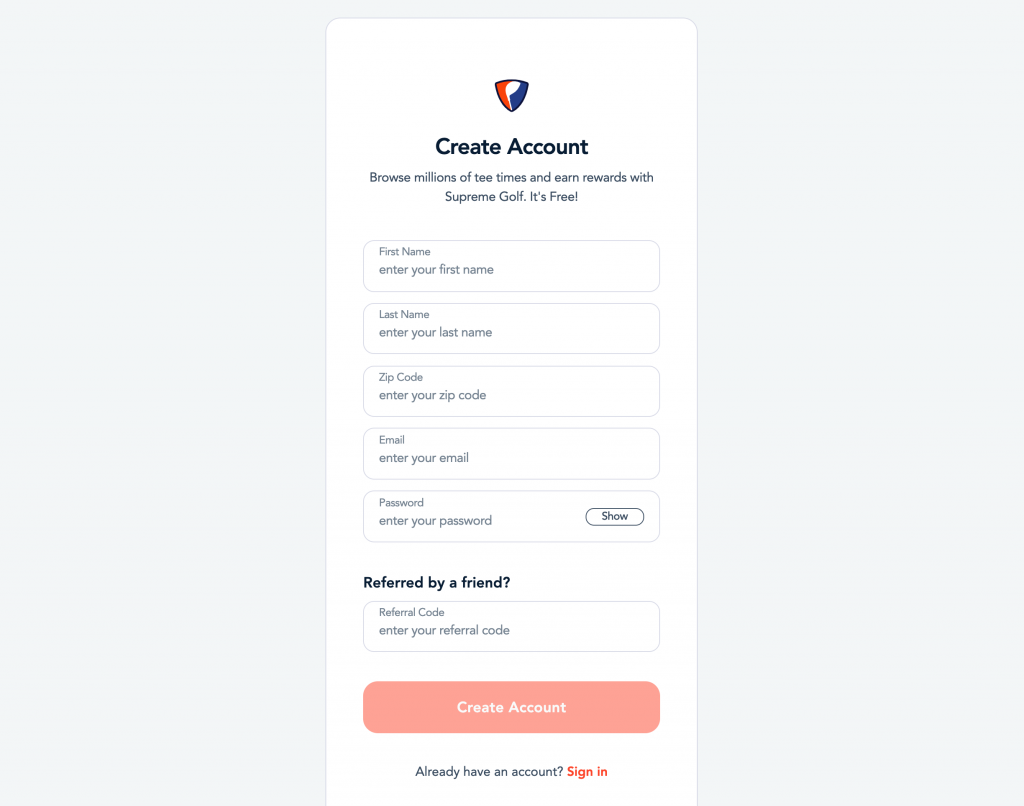 Invite your friends to join you on Supreme Golf and get rewarded to do so! The Supreme Golf Rewards Points can be used to save yourself money on bookings.
For more information on the use of Supreme Golf Rewards Points, please see this blog post for reference: https://bit.ly/3qCwsc7