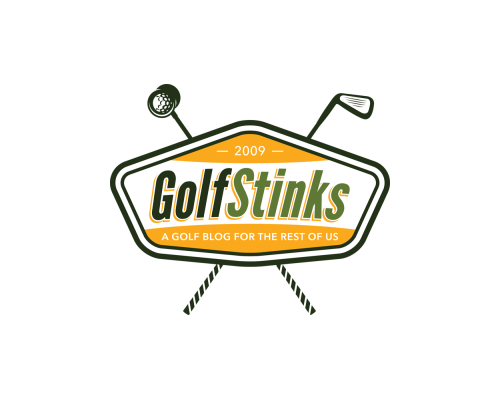 03 May

Finding the Future of Golf

Finding the future of golf isn't going to be easy. There are many who are concerned the younger generation is embracing golf in far too few numbers. And there are many who are concerned current players are quitting the game in far too large numbers.

Then there's the reality that more golf courses are closing than opening these days – a trend that's been ongoing for the past several years. Industry experts call this "market correction" – the idea that the game grew too big during the "Tiger era" and is simply downsizing appropriately. Regardless, this still means less jobs in the industry.

And speaking about less jobs, what about the retail side of golf? It was a pretty ominous sign when in 2014 Dick's Sporting Goods canned all of the PGA-certified pros it had working in its golf departments. In fact, Dick's blamed the economy, less people playing, too many products flooding the market and a downward trend in their overall golf equipment sales.

All this pretty much sums up to one thing: The industry as we know it is getting smaller, not bigger. But does this mean golf is dying or simply changing?

I for one am fairly confident golf is changing – and changing for the better. We've seen many ideas tossed around recently on how to change the game for the better: Top Golf (nightlife driving range/game), Hack Golf (the people behind those giant golf holes), WRGA (relaxed rulebook for recreational players). All of these take-on the mission of getting more folks interested in golf.

One area of change that is starting to catch-on is booking tee-times online. Last year, we conducted a poll asking if tee-time sites might be actually hurting golf by undercutting prices too much. But the results showed more than half of you (53%) thought not. Only 36 percent were concerned, while 11 percent of you said the jury was still out.

I recently interviewed the co-founders of a growing golf tee-time site that basically is the kayak.com of golf – it brings together all the big golf tee-time sites (like GolfNow, etc.) and aggregates them in one place. The first of such websites in the golf industry, the duo (Jonathan Wride and Ryan Ewers of Supreme Golf) provided some very interesting statistics regarding online tee-times.

For example, 25 percent of golfers book tee-times online. Compared to the travel industry (where 65% of consumers book online) that may not seem like much. But by conducting their own research using data from both industries, Messrs. Wride and Ewers were able to determine golf is about where the travel industry was a dozen years ago in terms of online bookings. And golf is growing at a faster pace: Just last year the industry was 14 years behind (so online tee-time bookings are growing twice as fast as online travel bookings did during its infancy).

In fact, Mr. Wride is confident the market will continue to grow at a decent pace. He cited a recent Forbes article that shows Millennial participation is up on the successes of young new pros like Jordan Spieth. And this article, that shows these PGA young guns are credited with boosting golf's TV ratings in 2015 – especially on CBS, which has suffered severe declines in recent years.

Interestingly, Supreme Golf's founders say the majority of their current users are older than Millennials. This suggests the online tee-time market will grow exponentially as the younger generation coming into the game now is far more comfortable with doing things from their browser and/or phone app.

That is, of course, provided there are enough Millennials to replace all the Baby Boomers currently on the links. In this regard, perhaps the "market correction" I mentioned above is a good thing for golf after all. Not dying, just changing.

If we put all the pieces together, we might be getting a glimpse of what the future of golf will look like. Maybe gimmicky things like giant holes won't really catch on, but there surely is a need to make the game easier and faster. To this end, new recreational golf rules and 12- or 14-hole golf courses just might catch the attention of a younger generation. Meanwhile, aggregated online tee-times sites like Supreme Golf already exist and will soon undoubtedly be the way the majority of golfers book times.

I'd venture to say the future of golf is already here. It might not be golf exactly as your grandfather or ever father knew it, but there will most definitely be golf.