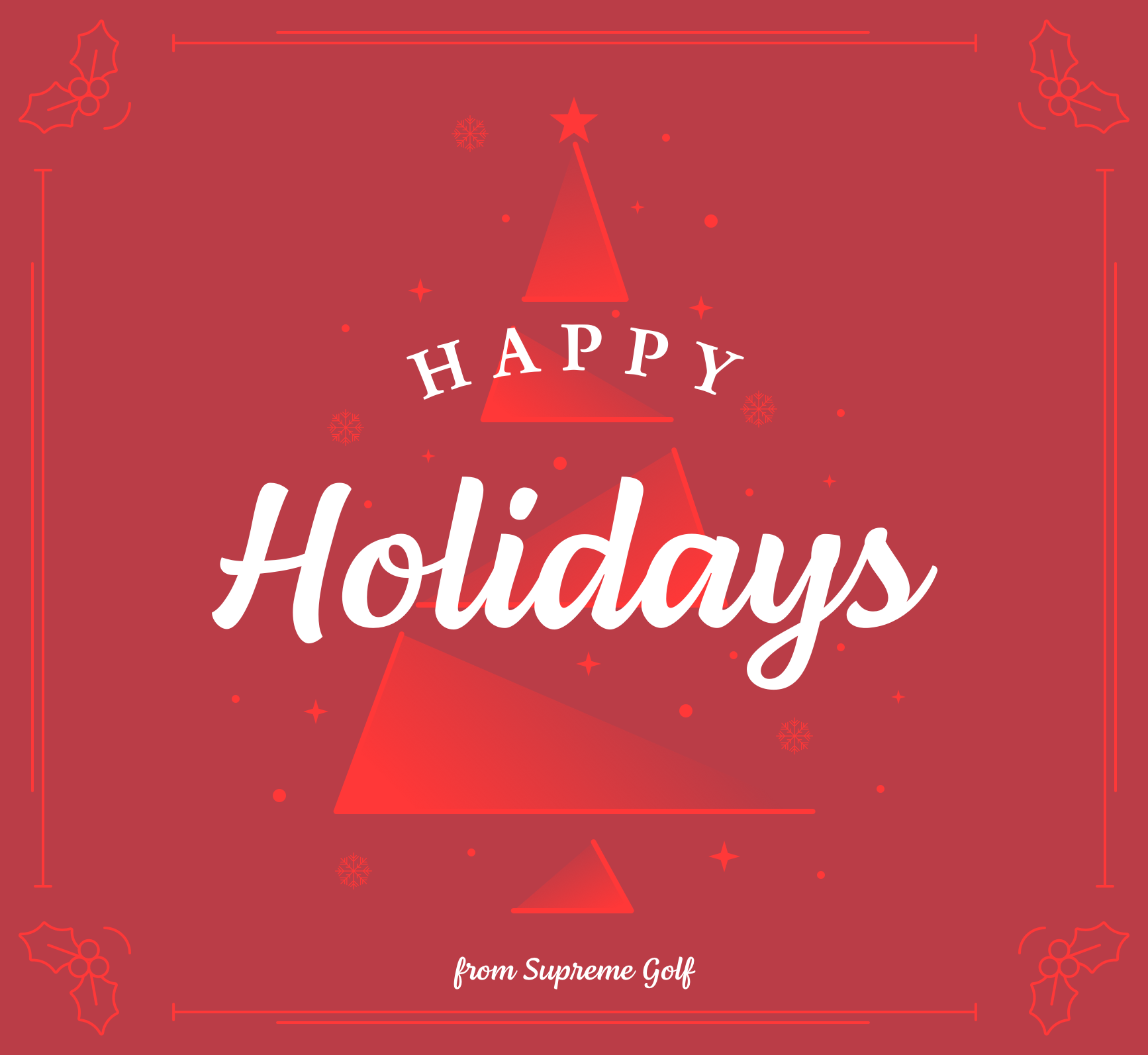 20 Dec

Why You Should Schedule A Christmas Golf Outing

Christmas is the time of year we cozy up by the fire. We drink eggnog and stuff our bellies with chocolates and Christmas cookies. It's the time we go home for the holidays, to our old beds in our parent's house. We get to greet friends and family we haven't seen all year. It's also the time of year that most people put their golf clubs away.


We're not ready to close the book on golf this year. Are you? Here's why you should plan a winter golf outing and how to make it happen.


Why You Should Schedule a Christmas Golf Outing


The holidays are a time of escape – from work, from home, from the hassles and obligations of every day. What better way to do that than to catch up with friends and family? Escape the cold by heading south? Or take time out from large family gatherings for a round of Christmas golf with Dad?


Golf Courses Open on Christmas Are Empty


Winter is notorious for shutting down golf courses. Even in warmer climates, there aren't too many open on Christmas Day, and those that are don't see a lot of traffic. But that's the very reason you should book a tee time on Christmas Day.


Christmas golf isn't that common. In fact, even after Christmas, many golf courses in the south will still be clamoring for business. They often hold events, decorate the course or the clubhouse, and sweeten the deals. What does this mean for you? Well, it means that no matter where you are in the country, there are options.


In Chicago, the "Eskimo Open" will get you outside for a fun round of golf, snow or shine. Not into golfing in the cold? There are plenty of heated and domed driving ranges as well.


In Colorado, many courses are open throughout the year, weather permitting. Since they get 300 days of sunshine a year, you'll find them open most days.


In California, top courses such as Pebble Beach Links are notorious.


No matter where you vacation, you can escape to the golf course without other groups pushing you along.


Time to Catch Up With Family & Friends


'Tis the season for family and friends. And engaging in sports is one of the best ways to spend time with them during the holidays. Christmas golf outings can engage the family in an activity you love. It also gives you plenty of time to catch up. Between holes, you'll get to spend time with those you haven't seen in a long time. It's also a great time to form stronger bonds with the people you see every day.


This is also a great time of year to focus on your swing. There are fewer distractions on the course than at other times. So forget the holiday to-do list and escape the big holiday gatherings. Enjoy a round of Christmas golf with family and friends.

The Best Time to Play PGA Tour Courses


You've had that bucket list course on your mind for ages, but it's always been out of reach. Why not take advantage of the open tee times, escape the winter chill, and treat a loved one to a Christmas golf retreat?


There are holiday deals, affordable winter golf packages, and you have the time off work. Not to mention that new set of irons you're getting for Christmas. Do you really want to wait to use them?


It can be hard getting a tee time at bucket list courses most of the year. But during the holidays, you're more likely to find available tee times. Take advantage while you can. Treat yourself, and your family.

The Best Winter Golf Vacations


There are certain golf courses that have plenty of traffic during the holidays. Resorts like the Omni Orlando Resort at ChampionsGate pour on the holiday cheer with decorations, breakfast with Santa, and a Christmas movie showing. Golf resorts throughout the country hold similar events for family fun. But if you're not into a resort Christmas, there are still many golf destinations with open holiday tee times.


Plan a winter golf retreat with your parents. Somewhere with a beach might be nice. Or visit a spot with adventure and fun for the whole family. The holidays are the best time to escape to the golf course.


Winter Golf Deals


Everyone's at the mall. Nobody's on the greens. That's why golf courses throughout the country encourage participation with incredible deals. Even TPC Network courses offer discounts around fifty percent off. You'll find deals like this everywhere this holiday season. So it's easy to book discounted tee times at nearby golf courses no matter where you are.


Whether you're home for the holidays or at a top golf destination, bring your clubs and book tee times at Supreme Golf. We have the best deals on tee times across the country throughout the year. And they get even better during the holidays.


This is the season for family and friends, leisure time and fun, and maybe the best time for golf.