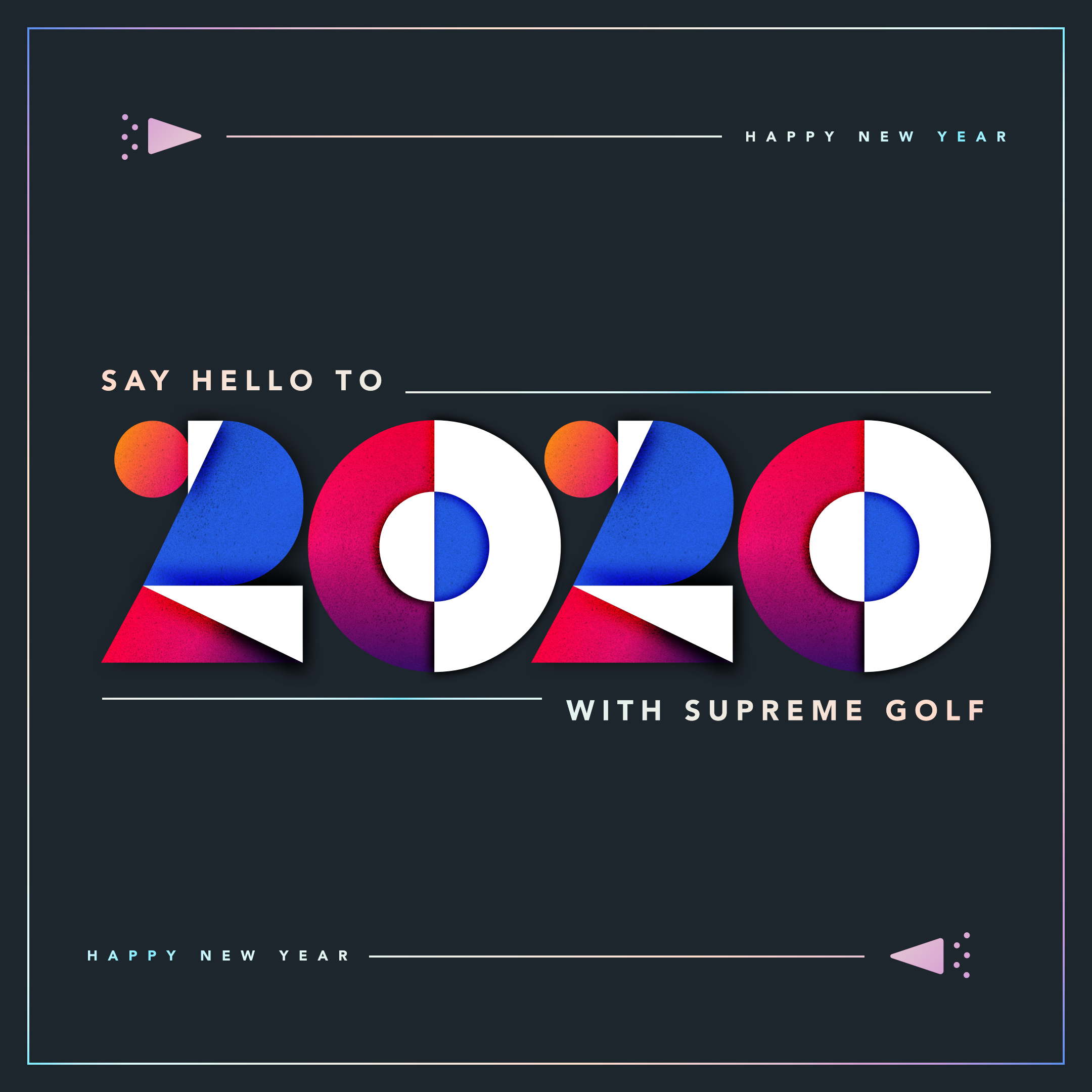 30 Dec

New Year Golf Resolutions Every Golfer Should Have

While it's always a good time to improve your game, your life, or the lives of others, the new year sparks introspection. We look at what we've accomplished and what we hope to do going forward.


You've probably made a resolution list. Are you going to get back into the gym? Go on a diet? Finally fix your phone screen? With all these big plans, don't forget your new year golf resolutions.

New Year Golf Resolutions for Every Golfer


Many golf resolutions will always be on the list. Work on your swing. Practice better etiquette. Stop swearing on the course. But the list shouldn't stop there. Here are the five things every golfer should have on their new year's resolutions list.


Play More Golf


Most of us make this resolution each year. But just like diet and exercise promises, it typically falters after a month or two. You might not keep track of how many rounds you play each year, but you should start. Set a goal for the year. Try 24 rounds – two a month.


If you've been keeping track of your rounds, add four this year. Heck, even one extra round in the new year is a win.


Become a Better Golfer


This may be a bit broad, but it's a goal that every golfer should have. It encompasses your swing, your attitude, practice, warming up, etiquette, your handicap, and more. You wouldn't believe how many golfers play all the time and improve their gear but never their scores.


Practice at the driving range and chipping greens is a major part of this equation. Keeping track of your stats on apps. Reduce the number of gimmes you take. And work on being a well-rounded player too. Simply showing up isn't enough.


Play in a Tournament


It's easier to improve your game when you have something to work towards. The competition will push you in ways that friendly play never will. And it will teach you a lot about yourself along the way.


If you aren't up for an actual tournament, get more competitive with your weekly foursome. Wager money or just bragging rights, but take it seriously. When you're invested in your game, you play stronger. This will help you become a better golfer and can be a lot of fun too.

Play PGA Tour Courses


We all want to play where the pros have, and we all want a course that will challenge our skills as golfers. Playing PGA tour courses will not only challenge you, but they're likely to stroke your game ego a bit. When you stand where they have and play the same holes, you're essentially playing against the pros.


Not to mention, after you play at a PGA course, you'll have a better feel for the shots every time you watch a tournament. You'll know the topography and the routing better than you ever could just by watching. If nothing else, it gives you an excuse to take a golf vacation, which leads us to our last resolution.


Take a Golf Trip With Friends or Family


Playing the same local course month after month, year after year can make the game feel a little stale. Use your vacation days to revive your love for the game with a golf trip. Even if you just get away for the weekend or combine your trip with a family vacation, it's worth it.


A golf vacation will keep you and your game refreshed. And it will help you achieve all these other goals too.
---
Ready to meet one of your goals on the greens? We've got great deals on tee times at golf courses and resorts across the country.

Book your tee times at Supreme Golf. We have the best deals on tee times at destinations across the United States throughout the year, and it gets even better during the holidays.