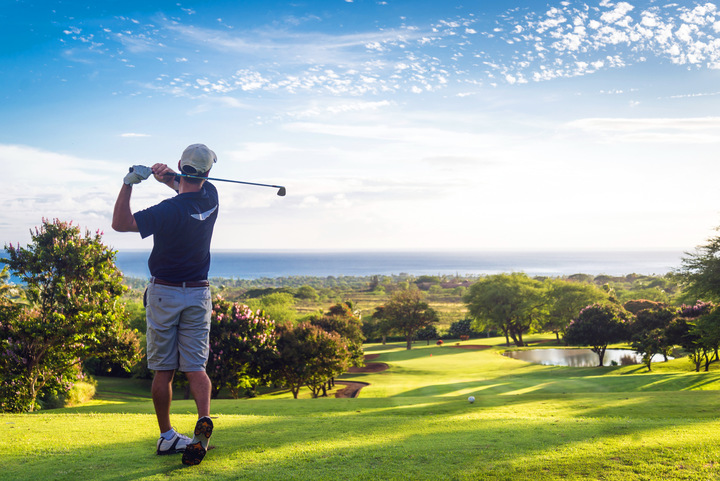 27 Nov

Black Friday: The Perfect Time For Golf

Black Friday: the day when Americans get up at the crack of dawn, camp out on the sidewalk, and go crazy over discounted electronics, toys, and home goods.

Sure, you might be able to score a new large screen TV for a good price, but more likely you'll miss out on some sweet post-turkey sleep, get bumped and bruised by the crowd, and then find out they're sold out.

Not your scene? We don't blame you.

You could sit around on the couch watching tv and snacking on leftover turkey. But wouldn't you rather spend the day doing something you'll actually enjoy? Avoid the crowds at the stores and hit the greens (or your favorite indoor golf simulator) instead. Black Friday might just be the perfect day for a round of golf. Here's what you need to know to plan the perfect Black Friday golf outing.
Plan Ahead
The last thing you want to do is load up your clubs and make the drive to your favorite course only to find that they're closed for the season. And some courses may be hosting special holiday events and tournaments.
It's always best to plan ahead and reserve a tee time with a course you know will be available. Plus, an added bonus, there will likely be fewer players on the greens, so you'll be able to enjoy a round in peace.
Keep it Light
This is not the time for serious, knuckle-biting competition with your biggest rival. Instead, grab a few easy-going buddies for a light, fun round of golf. It's a great way to work off some of those carbs you downed on Thanksgiving while getting out and enjoying the crisp Autumn air. Want to really keep things light? Take off the pressure of a normal round of golf and consider not keeping score.
Black Friday is a great time to avoid the crowds and a chance to golf solo. Maybe take the time to really focus on a single aspect of your game. Fine-tune your swing. Try out that new club you've been meaning to break in. Achieve putting perfection. Either way, keep things light and have some fun. It is a holiday break after all.
Try a New Course
If your favorite track is closed or is hosting a holiday outing, it can be a great time to get acquainted with a new golf course. In fact, even if you're at home and your favorite course is free and clear for the day, a change of scenery might be a great idea for Black Friday.
When you're planning your game, be sure to check out the options available on supremegolf.com. In addition to the largest tee time inventory in the world, we can help you save up to 80% when you reserve with us. So you're sure to find the best options for your holiday golf outing at great prices.

A Black Friday round of golf is a great way to enjoy the holiday weekend. And with Supreme Golf, you won't even have to camp on the sidewalk or fight off an angry shopping mob to get the best deals around.