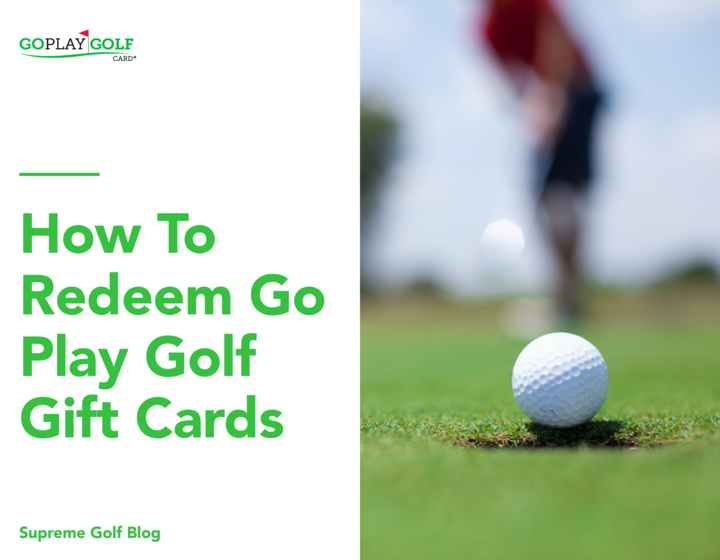 01 Apr

How To Redeem Go Play Golf Gift Cards on Supreme Golf

This post will teach you how to use your Go Play Golf Gift Card on Supreme Golf's website and app, as we accept GPG gift cards as payment method on tee times.

Step 1) Navigate to Supreme Golf's tee time search widget on Go Play.com (pictured below) or head over to supremegolf.com or our IOS or Android App.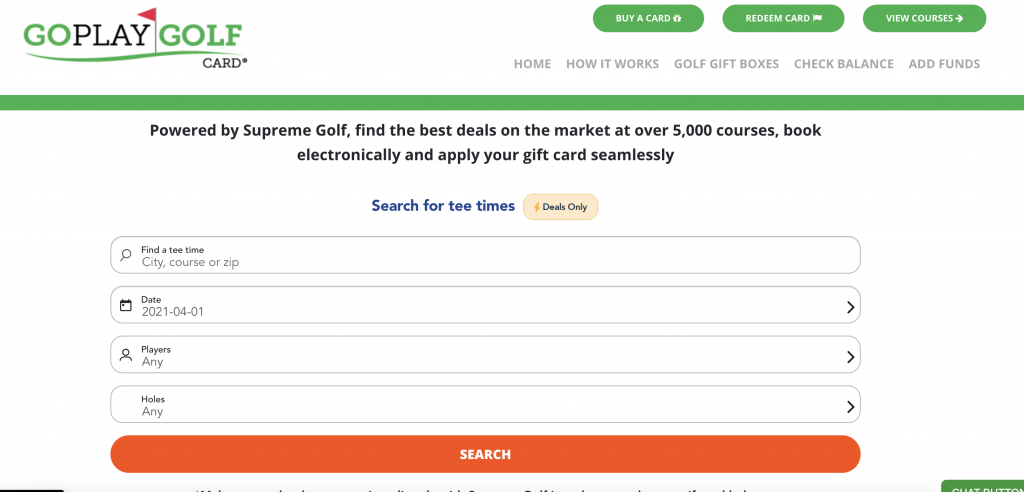 ---
Step 2) Create a Free Supreme Golf Account – We ask for information like first name, last name, zip code, etc. We will send you a confirmation email confirming your account, please open that email to confirm your account.
---
Step 3) Add a payment method to your profile. This can be done under "Payment Methods," under your profile on the Supreme Golf website or app. (Payment method must be a valid debit or credit card).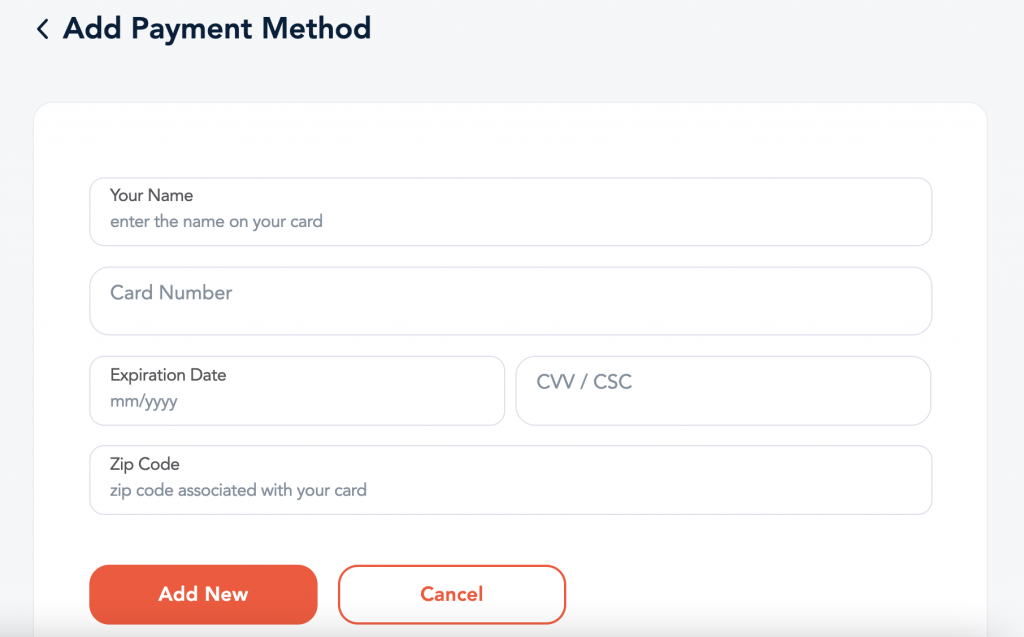 Please note: If you do not create a Supreme Golf account and add a payment method to your profile, you will be unable to book a tee time through our service. These two steps are requirements for all of our customers.
---
This video tutorial below will show you how to use the gift card after you've completed the account sign-up process. We direct customers to book Lighting Deals, and you can filter by those times by selecting "Deals Only."
Please note: Go Play Golf Gift Cards can only be redeemed to pay for the amount charged for the tee time online, labeled as "Amount Due Now." Any other funds or remaining balance listed under "Amount due at the course," will not be covered by the gift card and are owed directly to the golf course upon check-in.